Ceremony as Fugitivity: Laying to Rest Within Climate Collapse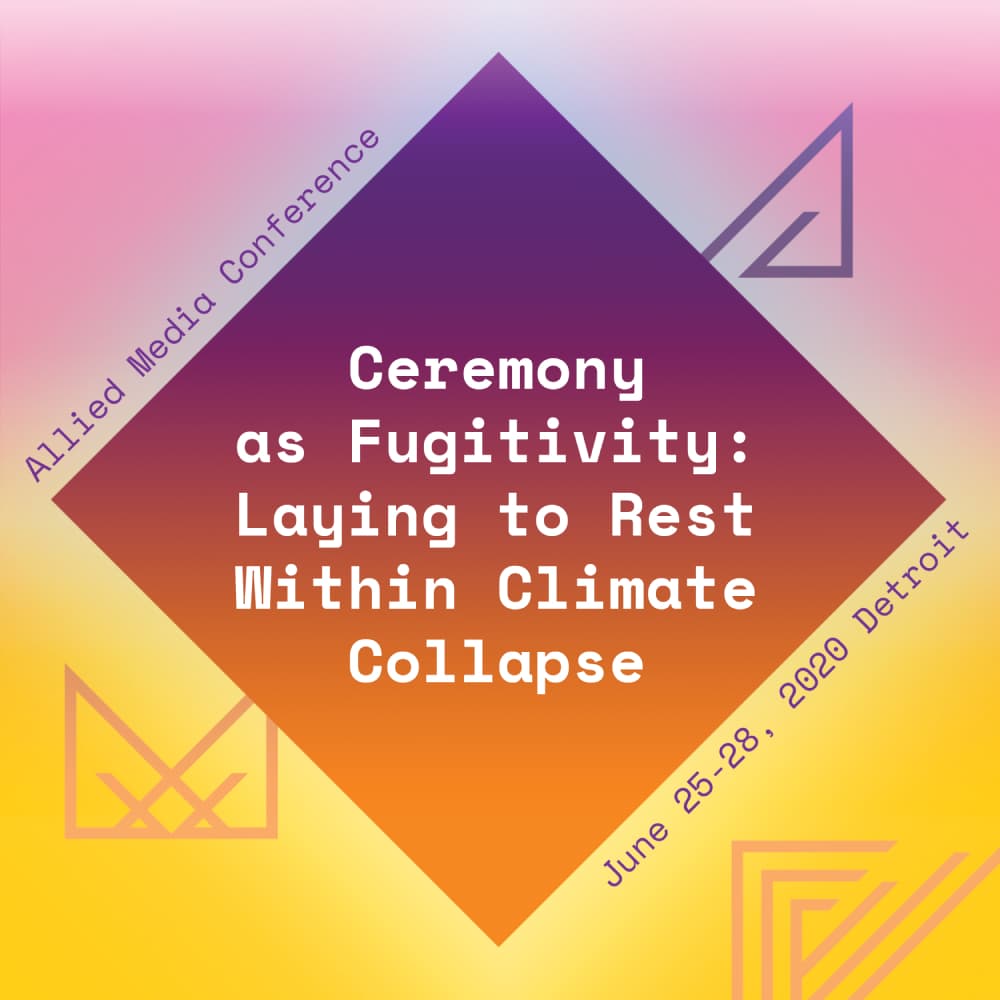 Coordinators: Liz Kennedy, brontë velez, Jazmín Calderón Torres, and Kyle Lemle
How can we explore ceremony as an afrofuturist tradition toward generating love, time and refuge in the midst of grief, climate apartheid and persistent state-sanctioned violence? How might ceremony as fugitivity invite us to steal away into the rest that will resource us to show up to the earth and one another? We will conjure these questions together through Lead to Life's black eco-feminist prophetic practice.
As a collective of queer artists, Lead to Life transforms guns into shovels and other life-affirming tools through public alchemy ceremonies, and uses those shovels to lead tree plantings and ecological restoration projects at sites impacted by violence. We work alongside predominantly black communities who have lost loved ones to police terrorism, environmental racism, and gun violence. The gathering will support tree plantings and ecological restoration projects at a black-led Detroit urban farm with our alchemized tools made from guns.
Support the Ceremony as Fugitivity: Laying to Rest Within Climate Collapse network gathering
Donate
Call for Participation
This gathering is rooted in queer futurity and afrofuturism and is open to all AMC attendees and Detroit residents, with QTTBIPoC (Queer, Trans, Two-Spirit, Black, Indigenous, People of Color) at the center. We invite you to bring plantcestors/gifts/altar offerings/herbal allies/benevolent ancestors/grief that seeks rest.
Contact
Follow us on Instagram @lead2life. For more information reach out to Liz Kennedy at liz@leadtolife.org