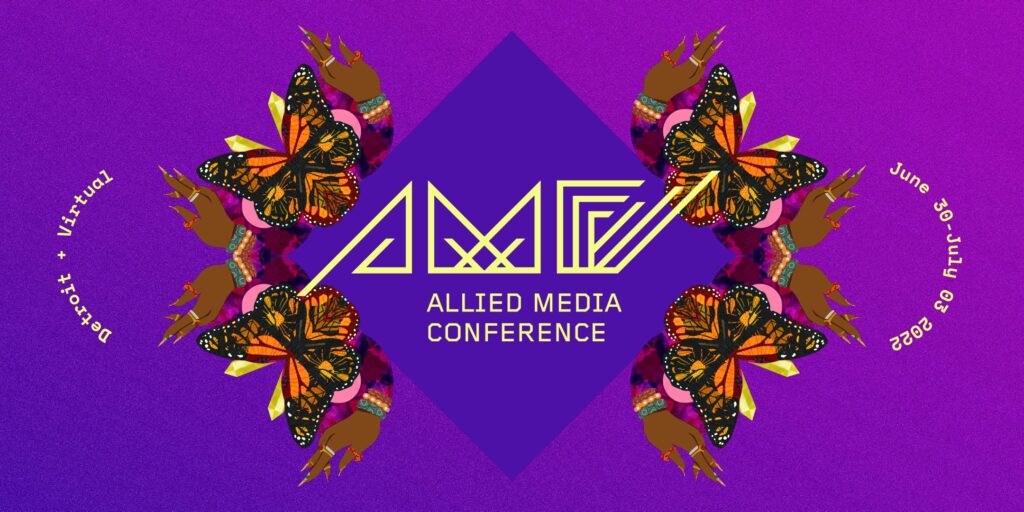 There's a new world coming!

Everything's gon' be turning over.

Everything's gon' be turning over.

Where you gon' be standing when it comes?

Bernice Johnson Reagon, There's a New World Coming
As we dive into the 22nd AMC, we move in bold declaration of change. We are ready to break with the past, open new portals, and continue to re-imagine the world anew. We call forth the medicine and technologies of our ancestors to support and guide us to unlock a willingness to transform ourselves and in turn, the world.
There is no question we enter into this weekend with our hearts carrying the weight of living through such unimaginable times. We come to this space wrestling with rage and grief as we witness an onslaught of legislative attacks on our bodies and in turn our collective liberation. Now is a time to spiritually fortify ourselves, now is the time to deepen and build critical connections with our communities.
We're summoning all of our healing modalities and activating our collective imaginations to do this work; from exploring AfroFeminist futures to ignite visionary solutions for a more just and sustainable world, to reimagining our collective notions of Black identity and demanding repair for other forms of white supremacist and state violence.
This weekend and beyond, we insist on our divinity, our healing, and our liberation.
Here in Waawiyaatanong, on the land of the Three Fires people where the curved shore meets the water, we do not fear the end of empire. We'll be dancing in the embers, braiding seeds into one another's hair as we embark on a new horizon. We're rooting into the wisdom of our Indigenous, immigrant, and refugee family, who know how to imagine new lives in the shadow of collapse.
Beloved AMC Community, let us convene in the spirit of activating our most radical imaginations, calling forth this new world together. Repeat these words by Gwendolyn Brooks, we are each other's harvest, we are each other's business, we are each other's magnitude and bond.
-The AMC Team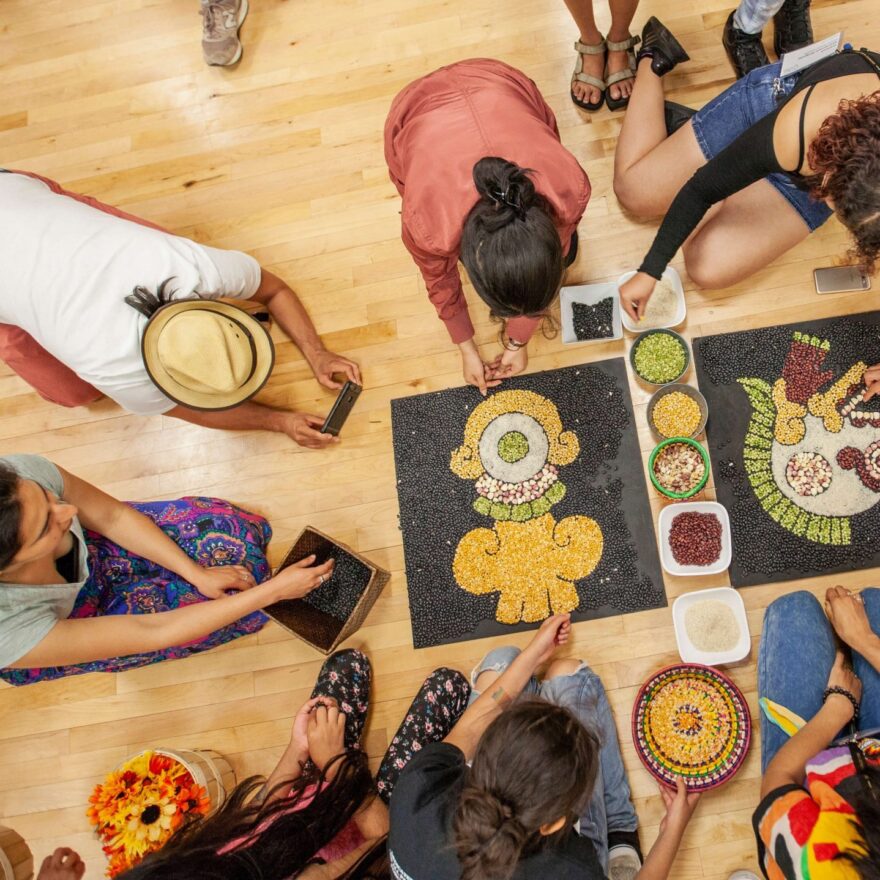 The Shape of AMC 2022 
The 22nd Allied Media Conference will be a hybrid conference. It will convene nationally online and curate a hyper-local, in-person convening for residents of Detroit, Metro Detroit, and communities throughout Michigan (occupied Anishinaabe, Peoria, and Meskwaki land) | June 30th – July 3rd, 2022.
We're excited to organize new opportunities to support our national and international communities to participate in the virtual conference.
---
What does virtual participation look like?
AMC2022's virtual container will be filled with the same dynamic, life-affirming, and transformative content you come to experience during the conference. From the opening ceremony to mind-blowing sessions to AMC@NIGHT performances, you can expect a conference experience rooted in care, accessibility, and joy.
We're excited to pilot AMCPods as an opportunity for you to gather with up to 10 of your closest comrades to experience the virtual conference together. Originally developed by Mia Mingus and the Bay Area Transformative Justice Collective, pods and pod-mapping are tools designed for community-based responses to harm. Pods have since expanded to refer to the community that we can call upon in times where support is needed.
We ask you to reflect – Where are my roots? Why is place-based organizing important? Which place(s) am I accountable to? How can I think globally but act locally in this moment of compounding global crisis for people and the planet?
Look for more information about AMCPods this spring 2022.
What kinds of content will the AMC host online?
Tracks / sessions
Selected Network Gatherings convening online
Plenary sessions
Ceremonies
AMC@NIGHT virtual concerts and live DJ sets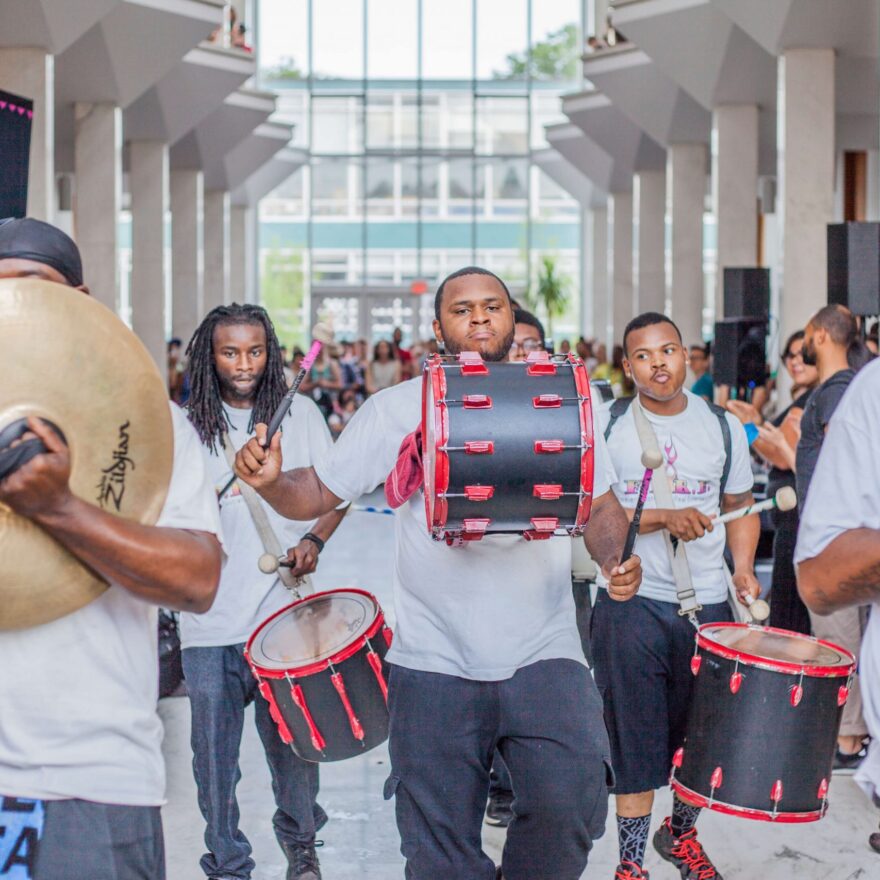 What does participation look like in Detroit?
For the AMC, Detroit is important as a source of innovative, collaborative, low-resource solutions. The revolutionary movements of our city (historical and current) have guided the conference's growth, mission, and values for over 15 years. As a participatory-design conference, we can't imagine AMC2022 without relying upon the brilliance of Detroit. We are excited to co-create an in-person conference that centers and deepens the liberatory organizing and transformative vision of our community. 
What kinds of content will the AMC host in Detroit?
Selected Network Gatherings with a focus on Detroit organizing
All plenary sessions (also live-streamed online)
Opening and closing ceremonies
AMC@NIGHT parties at outdoor venues
Supper Clubs hosted by community members
Where will the AMC be held in Detroit?
Wayne State University and the Detroit Institute of Arts (tentatively).
We have a vast reserve of ancestral and ecological technologies to remind us – this is not our apocalypse. Our communities will continue to survive, thrive, and adapt just as we always have. We hope future years offer us the opportunity to widely convene this beautiful, mycelial network of organizers and media-makers in person safely and responsibly.
As always, we encourage you to contact us to share any feedback and questions.