Recipes for Radical Hospitality
Recipes for Radical Hospitality is a digital magazine offering recipes and reflections on feeding resistance and self-determination while facing the harm and injustice wrought by colonialism and capitalism. It is a collection of works by people growing and making food that not only supports and sustains us as individuals, but as communities and movements.
Recipes for Radical Hospitality offers inspiration for convening around food in meaningful ways that restore displaced lineages, repair current relations and build toward a life-sustaining future. We envision this as a resource for AMCPods in particular, a tool that will serve our collective reimagining of responsible and uplifting forms of gathering in this moment of system collapse and climate crisis. We offer this as a practical resource to support our network, deepening our food practices in alignment with the rest of our work for sovereignty, system change and collective healing.
There are recipes, of course, but we aren't here to just teach people how to make a dish. We hope to engage people in thinking holistically about hospitality while fostering connectivity and fulfilling our own and each other's needs. We want to share some tools for living radical hospitality on the daily—gathering, feeding, caring for each other with intention, generosity and creativity, not just despite our overwhelming stress and exhaustion, but as a strength-building response to it.
Make it Multimedia
For more sensory inspiration, enjoy 'The Seeds We Keep.' Part narrative essay, part documentary, The Seeds We Keep lifts up a love song for the land, for generational wisdom and for the vital questions that come with making your place in it. In the film, cultural preservationist Gabrielle E. W. Carter unfolds a lush vision of what is and what could be in her meditation on Black land ownership and seed saving.
The Seeds We Keep (6:42)
Creator, Co-Director – Gabrielle E. W. Carter(@gabrielle_eitienne)
Director, D. P., Editor – D. L. Anderson (@dlapictures)
Producer – Shirlette Ammons (@shirletteammons)
Production Assistance – Monét Noelle Marshall (@monetisart)
Original Music – James Phillips (@sumnerphi)
Title Design – Shaun Sundholm (@f_letter)
Executive Producer – Vittles Films (@vittlesfilms)
A Co-Production of The Oxford American & Vittles Films
Produced with funding from The Julia Child Foundation for Gastronomy and the Culinary Arts
Want some extra sauce? Enjoy this sexy Supper Club mix by Mothershiester & Kristy La Rat as a perfect musical pairing for Recipes of Radical Hospitality.
Additional Resources
Dig in deeper with this resource guide offered by contributors to Recipes for Radical Hospitality.
---
Meet the creators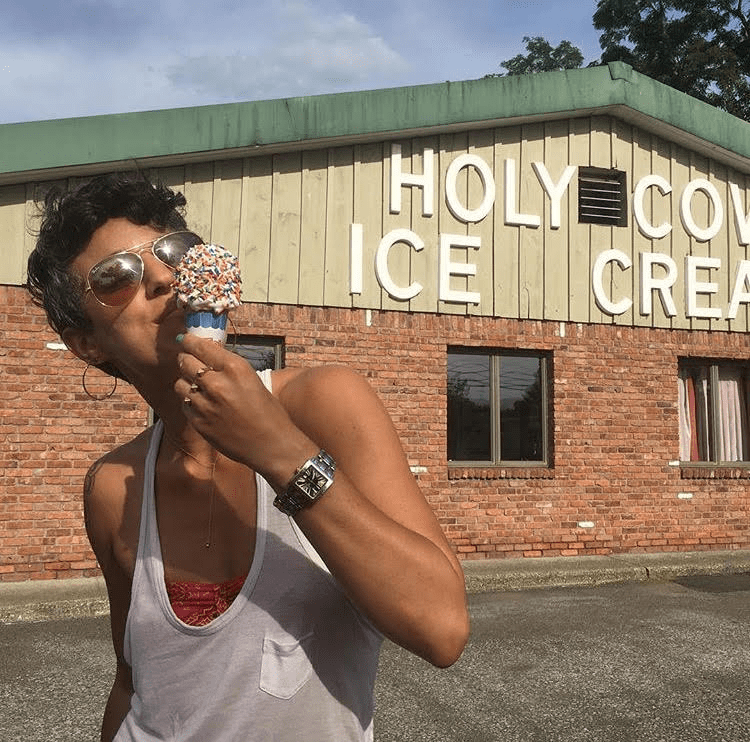 Ora Wise, Editor of Recipes for Radical Hospitality
Ora Wise is a queer chef and organizer based in Brooklyn. She builds critical bridges between the food world and organizing for liberation, strengthening regenerative food systems, boosting capacity, investing in local economies and practicing collective care. She is cofounder of FIG, a grassroots collective of people working in food systems to develop concrete and collaborative strategies for addressing the interlocking issues of environmental sustainability, food sovereignty, racial equity and economic justice. 
Grounded in popular education as a movement-building model, she spent over a decade designing curriculum for creative projects connecting local and global struggles for abolition, decolonization and collective liberation, including Slingshot Hip Hop, Detroit Future Media, and The Knotted Line. As Culinary Producer for the Allied Media Conference in Detroit, she has produced multiple community dinners and directed The Dream Cafe, an experimental pop-up restaurant presenting community meals sourced from and created by Black, migrant and Indigenous chefs and urban farmers. Her current  work is focused on building community-owned infrastructure for food distribution based in a solidarity economy through FIG's Food Security Program in partnership with Black Trans Liberation, TRANSgrediendo, Rock Steady Farm, and Brooklyn Grange Rooftop Farm, including weekly prepared meals, community fridges, fresh groceries and culinary education.
Pao Lebrón (they/them, elle)
Pao Lebrón is a DiaspoRadical BoriYorker food maker and grower who uses art as a tool for organizing and remembering intergenerational knowledge. They were born in Borikén and have deep familial and cultural roots in New York City. Pao has organized various projects at the intersections of justice and food sovereignty to reconceptualize power and relationships while centering a creative process. They are a cook and cultural organizer who has started various solidarity projects to pursue a path to decolonize by preserving food, making medicine and land stewardship. They work in language justice as an interpreter/translator through a lens of radical inclusivity and self-determination.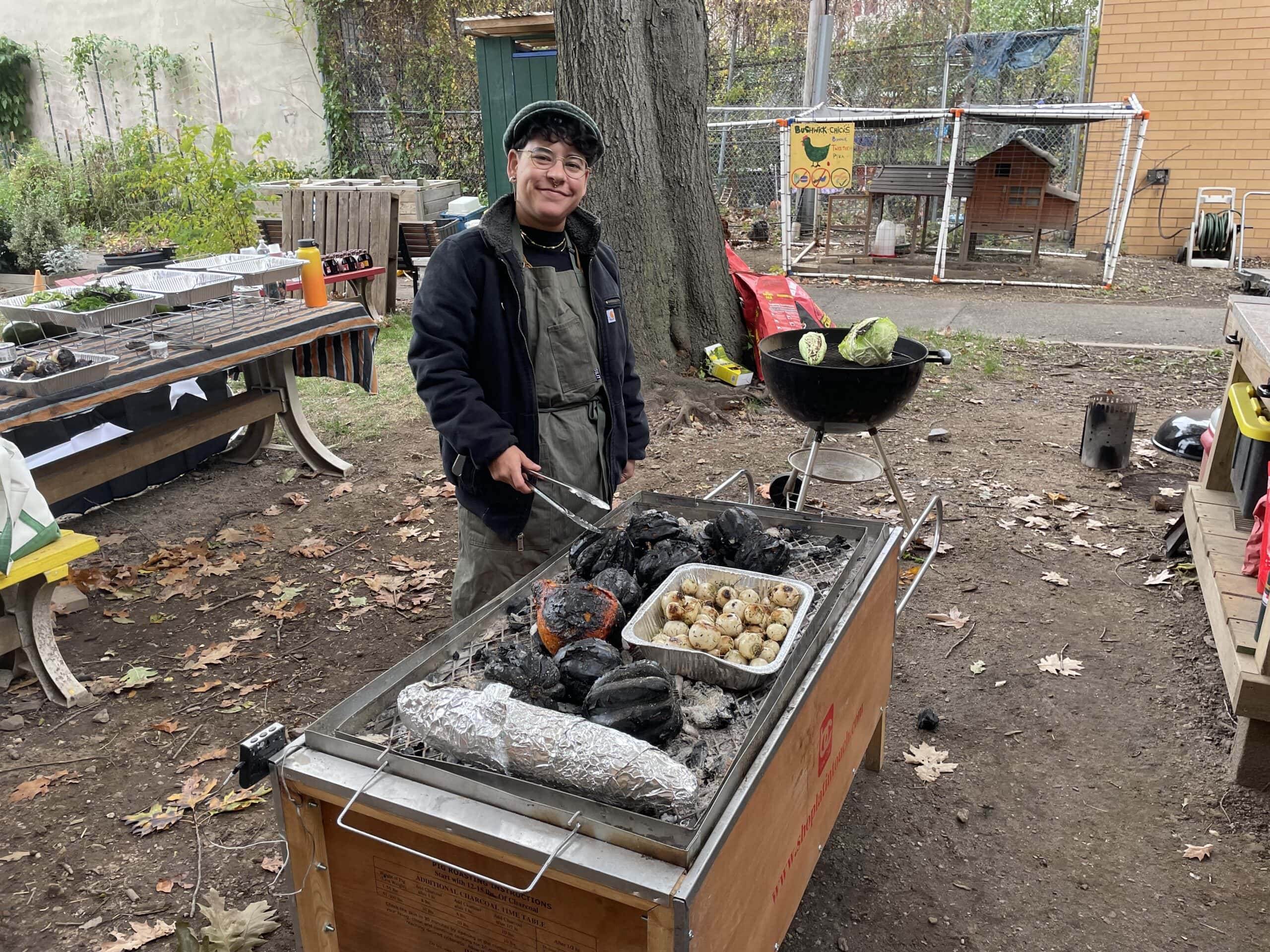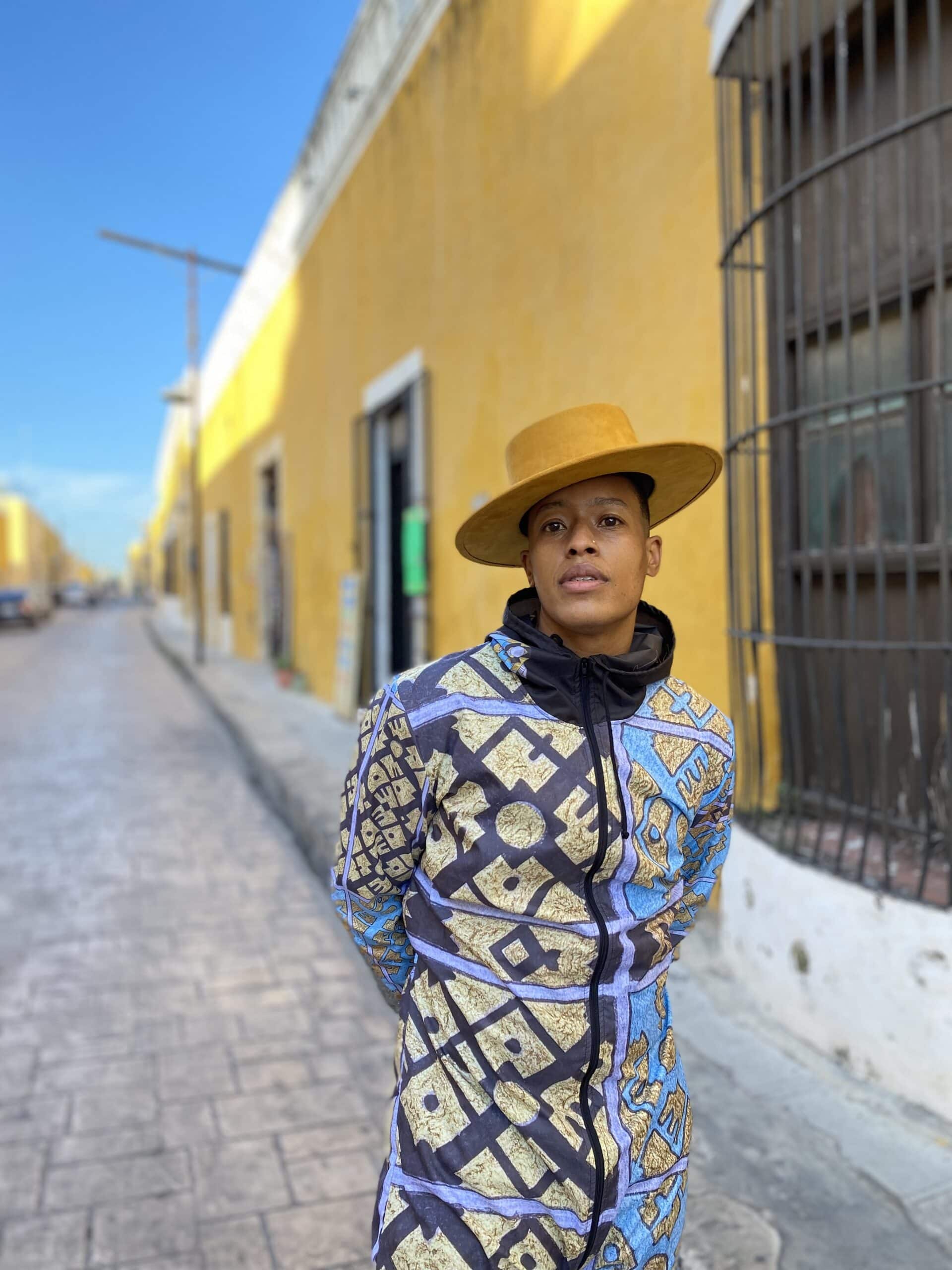 Zahyr Lauren (they/them)
Also known as The Artist L.Haz, Zahyr Lauren is a West Coast-based artist, writer, former human rights investigator and former attorney. L.Haz began drawing in 2015 after the surmounting stress of being an attorney resulted in a lost ability to walk. 
The youngest of four siblings, L.Haz comes from a powerful, southern Black matriarchy that migrated from Oklahoma and Mississippi to California with nothing, and made something for generations to come. 
The he(art)work is at once a dedication to the brilliance, resilience and beauty of their family, as well as a practice of transforming the trauma of being Black in America so that they do not transmit it. Each piece reflects a period of meditative peace. The practice of meditative art has become a mental and emotional salve, helping to cope with the reality of being born into the carceral states most heavily targeted community. 
The Artist hopes the work engulfs other people in the same kind of peace that was felt during each work's creation. 
Website link: https://www.kororulesthesun.ink/
Instagram: zahyr_theartist_lhaz
Liz Alpern (she/her)
Liz Alpern is the creator of Queer Soup Night and is grateful to work in food full time.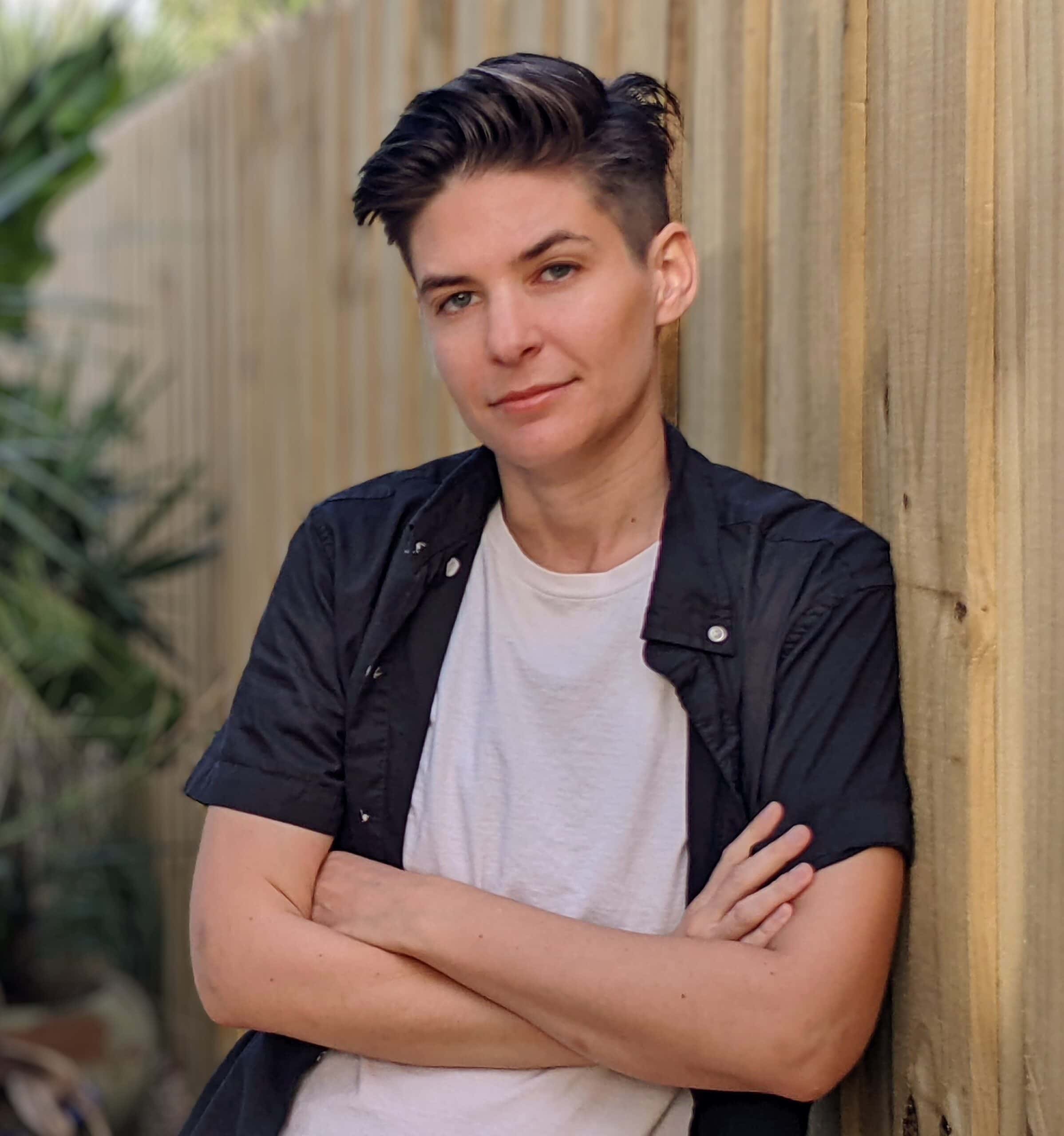 Nate Shalev (they/them)
Nate Shalev is a community organizer and inclusivity strategist, expert and advisor. 
 @queersoupnight and queersoupnight.com
Mon M
Mon M is a propagandist and organizer from India focusing on abolitionist strategies for jail and prison closures. You can see her work at pinkmohapatra.com and @cemicool_draws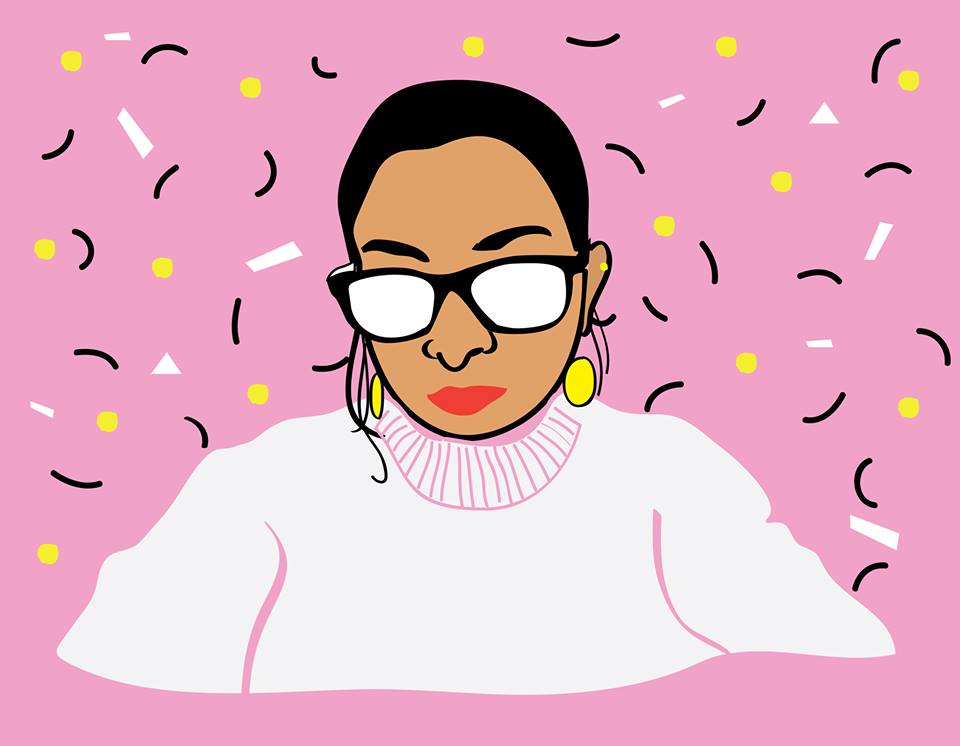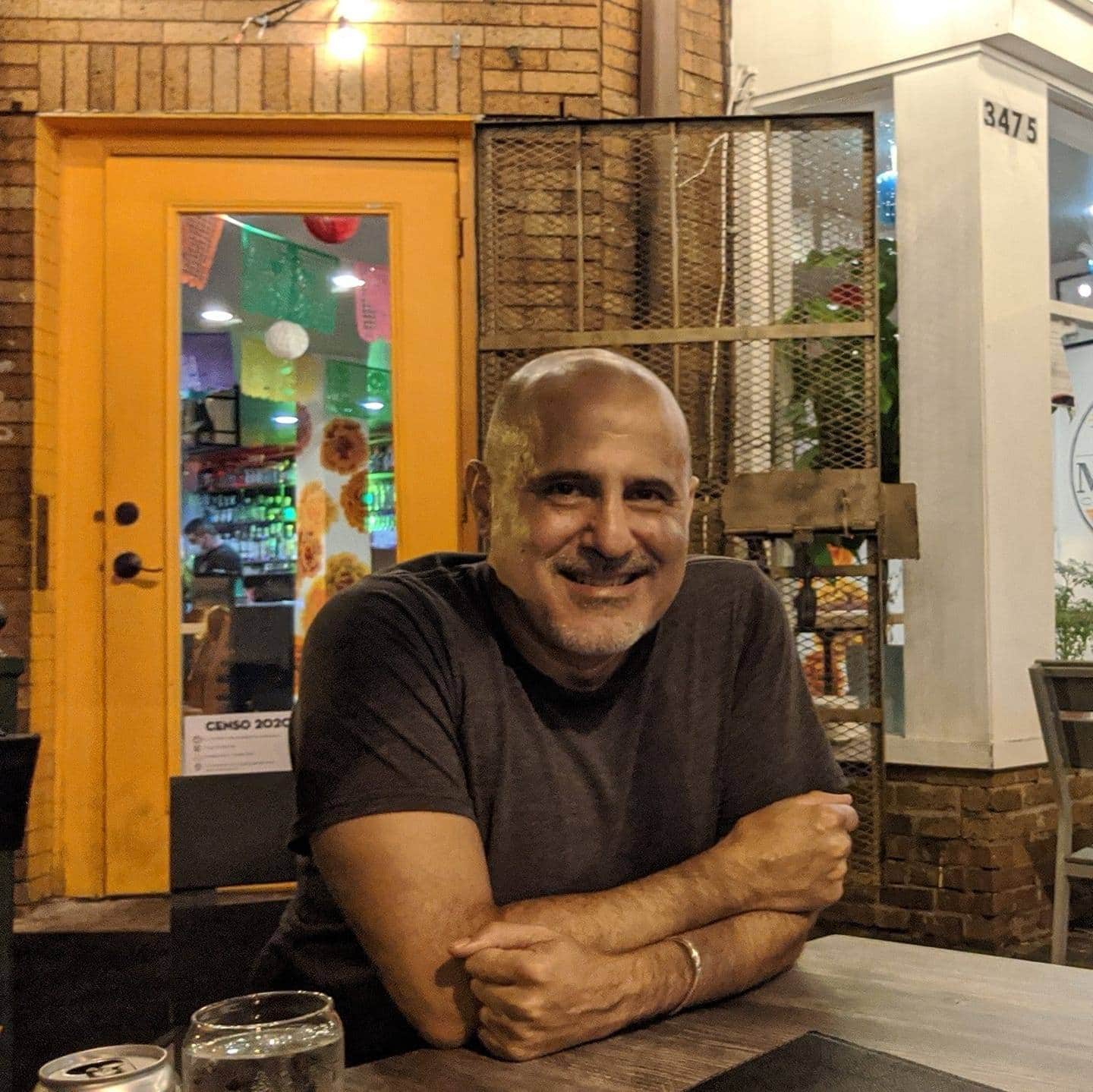 Zein El-Amine
Zein El-Amine is a Lebanese-born poet and writer. He has an MFA in Poetry from the University of Maryland. His poems have appeared in Wild River Review, Folio, Beltway Quarterly, Foreign Policy in Focus, CityLit, Graylit, Split This Rock, Penumbra, DC Poets Against the War: An Anthology and Ghostfishing: An Eco-Justice Poetry Anthology. His latest poetry manuscript A Travel Guide for the Exiled was recently shortlisted for the Bergman Prize, judged by Louise Glück.
El-Amine was awarded The Megaphone Prize by Radix Media for his collection of short stories titled Is This How You Eat A Watermelon, which will be published in October 2022. El-Amine's short stories have appeared in the Uno Mas, Jadaliyya, Middle East Report, Wild River Review, About Place Journal and in Bound Off.
El-Amine lives in the Ella Jo Baker Intentional Community Cooperative and teaches Arab language and film at Georgetown University. He is also an adjunct professor, teaching Arabic literature and history at American University, and teaches Arabic Media and International Affairs at George Washington University. 
Ji Hye Kim
Ji Hye Kim is the award-winning chef/owner of Miss Kim in Ann Arbor, Michigan. Named one of Food & Wine's Best New Chefs of 2021 and a James Beard Award Best Chef semifinalist, Ji Hye aims to broaden the understanding of Korean cuisine through her cooking. At her acclaimed restaurant Miss Kim—named one of Ann Arbor's "Most Essential Restaurants" by Eater—her seasonal menu is inspired by ancient Korean culinary traditions and adapted with local Midwestern ingredients.
Born and raised in Seoul, Korea, Ji Hye was introduced to cooking by her mother, a talented home cook who would make large batches of kimchi every fall with seasonal vegetables, dumplings for their annual New Year's parties and rice cakes for the mid-autumn harvest festivals. When Ji Hye was a teenager, her family immigrated to New Jersey, and Ji Hye went on to study political science and economics at the University of Michigan, before pursuing a successful career in hospital administration. In 2008, at 27 years old, Ji Hye decided to switch to hospitality and immediately immersed herself in the industry, training across the storied Zingerman's businesses and the Rome Sustainable Food Project. She launched her first business, a Pan-Asian food cart named San Street, which she operated for four years, in partnership with Zingerman's.
In 2016, Ji Hye opened her first restaurant Miss Kim, which features a menu inspired by ancient Korean recipes and culinary traditions from her family, while highlighting bountiful and seasonal Midwest ingredients. Signature dishes include Royale Style Tteokbokki (rice cake batons with savory soy sauce, sautéed with shiitake mushrooms and seasonal local vegetables); Buddhist Silken Tofu Soup, a deeply flavored soup inspired by Korean Buddhist cuisine; and Fried Caramel Broccolini tossed with anchovy caramel, almonds, fried onions, and cilantro; among others. A reflection of the restaurant's focus on highlighting the regional diversity of Korean food, Miss Kim also offers three different regional variations of BiBimBob: a pork-heavy version from North Korea that is tossed in rich pork fat and topped with tender pork belly and soy sauce; one from the mountainous region of South Korea, which features rice and potato combining to form a crispy crust as the base for locally foraged mushrooms; and a version of BiBimbob that follows the dietary restrictions of Buddhist monks, incorporating all locally sourced vegetables and no alliums. With Miss Kim's focus on regional intricacies, ancient histories, and its spotlight on local Midwest producers, the restaurant challenges common perceptions of Korean cuisine.
Additionally, Ji Hye is committed to prioritizing fair wages, benefits and equity in the industry, and has been admitted and completed programs like James Beard Chef Boot Camp for Policy Change and Food Lab Detroit's Fellowship for Change in Food and Labor.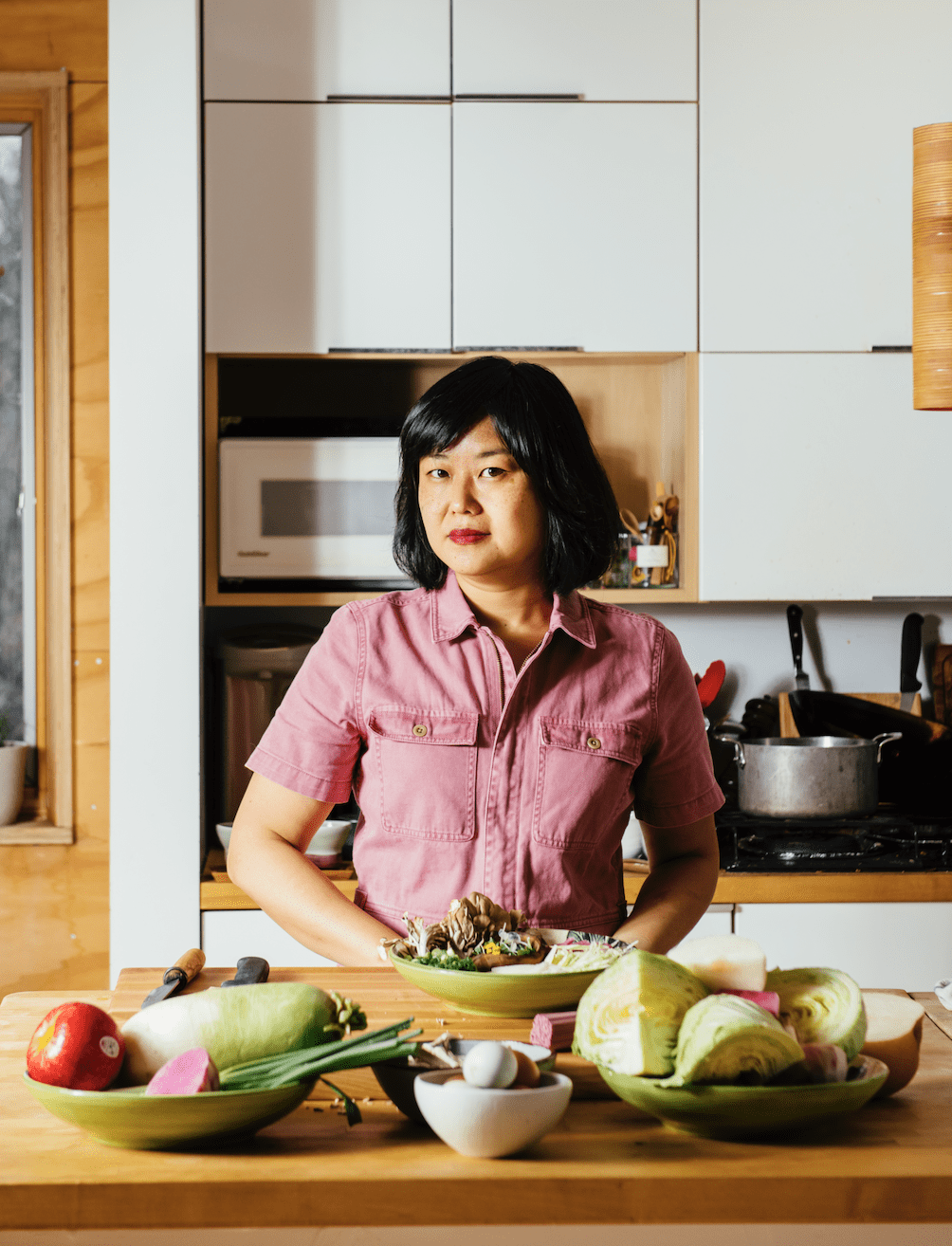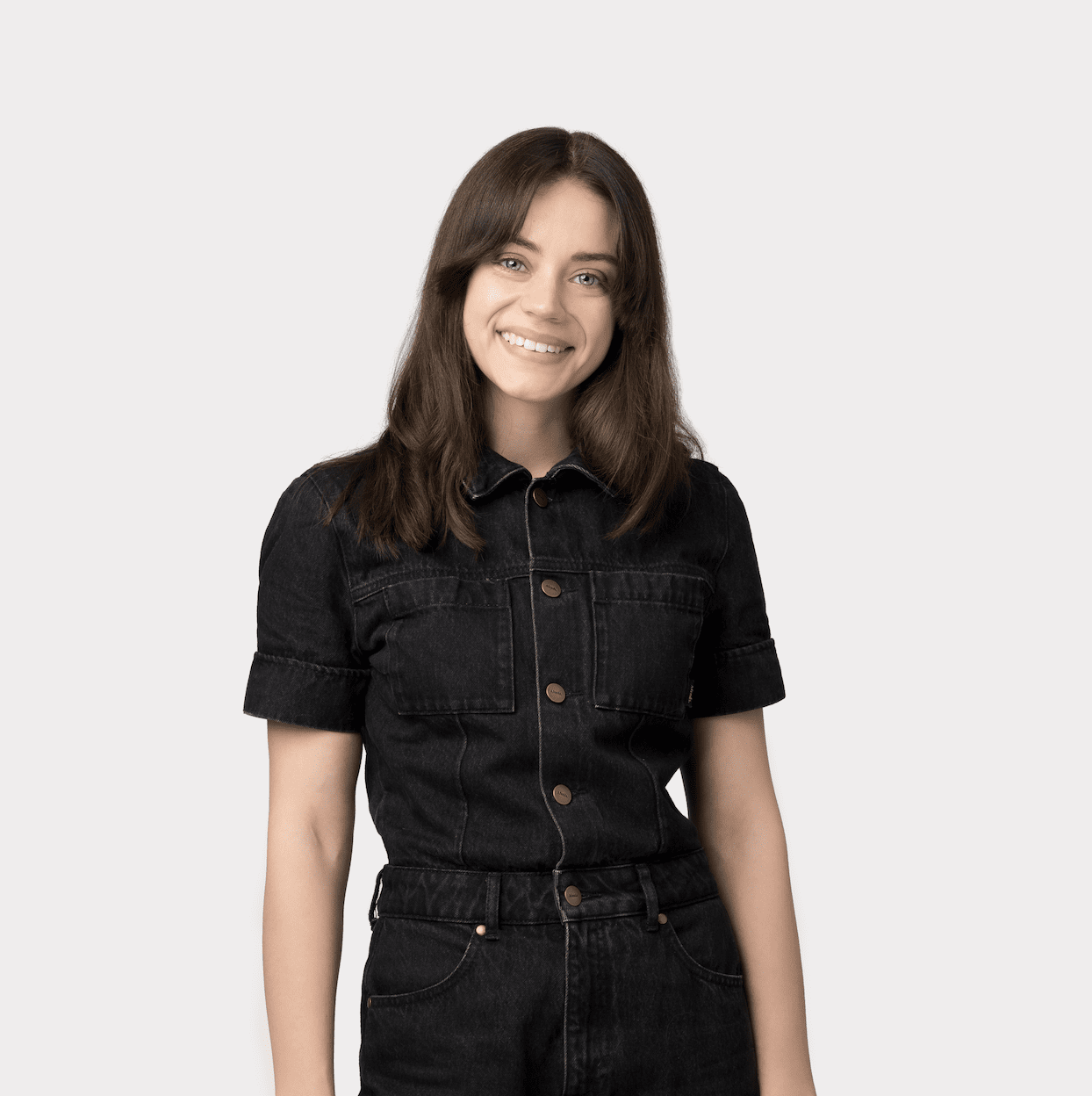 Moriah Grace Rodriguez
Moriah is a designer of many things, animation, interactive experience, and sometimes books. Whether it's visual art, food, or a public garden, she's inspired by work that has purpose and feeds people mentally and emotionally. She's especially fired up by research driven work focused on interdisciplinary possibilities for design and storytelling. 
IG: @moriahgrodriguez
Dr. Gabriela Pereyra (ella/she)
Land Network Weaver, Land Network Program Co-Director
Gaby Pereyra is a Venezuelan/Uruguayan transplant to New York. Her immense love for plant ancestors started at an early age, when she began to learn anything and everything about them, especially their relationship to people in agro-ecosystems. Gaby's current responsibility as Land Network Weaver is to seed and strengthen relationships, networks, collaborations, and knowledge exchange among Black, Indigenous and other land stewards of color. Over the past 15 years, Gaby has worked alongside farmers and land stewards from the Americas, Africa and Europe, learning about the magical trade-off of carbon, nitrogen and water between the soil, plants and the sky. As a descendent of immigrant and refugee ancestors and as an immigrant herself, her commitment is to the reconnection of communities and land, under land tenure models that support human beings and nonhuman beings, to create more equitable possibilities for our future ancestors.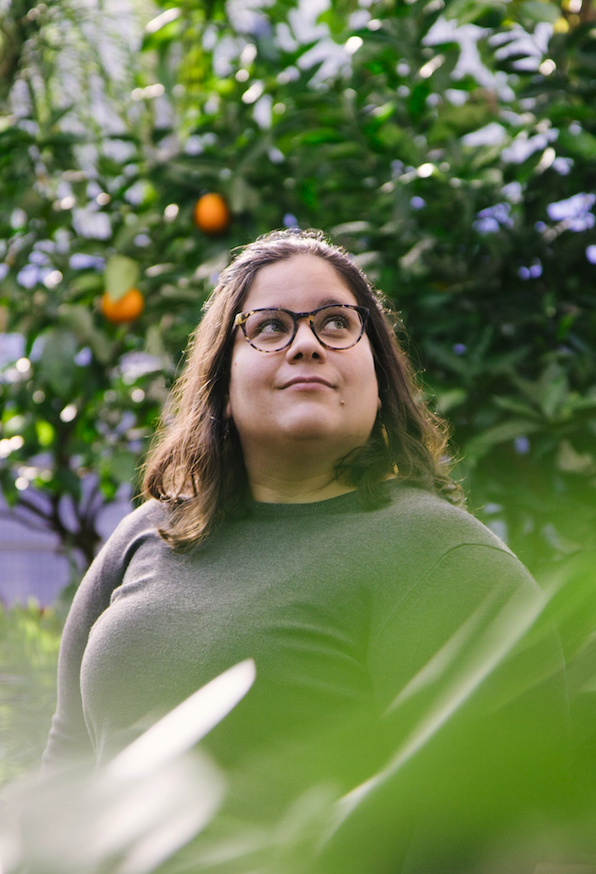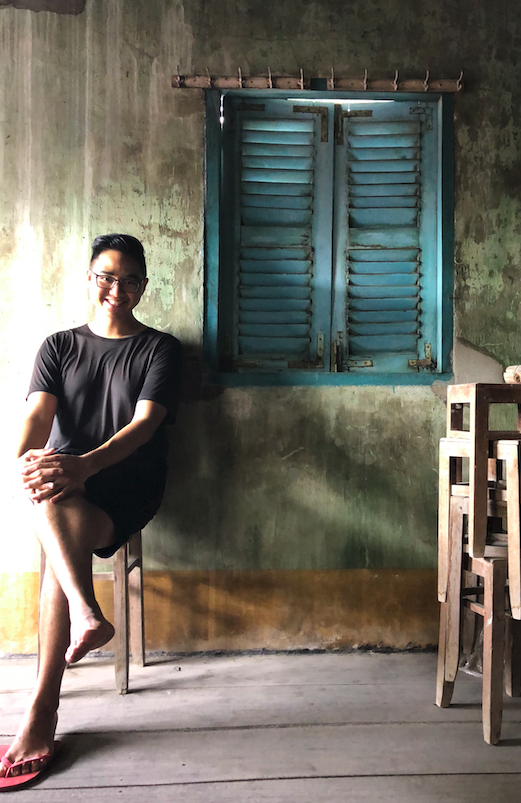 võ hải
hải is a diasporic queer Việt passionate about ancestral food(ways), writing, zodiacs, the outdoors, community organizing and soulful home(land) adventures. hải was raised in native Tongva land (Orange County, California) by way of birth sponsorship in Iowa, refugee camps in the Philippines and Malaysia, and from two delta villages in southern Viet Nam—Mỹ Tho and Chợ Gạo. Growing up in a Vietnamese immigrant family of gardeners, farmers, and cooks, hải learned the proverb, "Một cây làm chẳng nên non, ba cây chụm lại nên hòn núi cao." In English, it roughly translates to one tree provides little strength, three trees in strength together allows us to reach high mountains. This proverb has been a guiding light in hải's commitment toward justice, visioning organizing, and food and ecological sovereignty—that when we come together collectively, we can achieve anything and change the world. hải is a member of Reem's California, QTViệt Cafe Collective, Second Generation Seeds, VietUnity, and the People's Kitchen Collective.
Kate McCabe
Kate McCabe is the founder of the eco travel company Bog & Thunder and cohosts Dyed Green, a podcast about Irish food and culture on Heritage Radio Network. She has a master's degree in sustainability and environmental justice from the University of Michigan.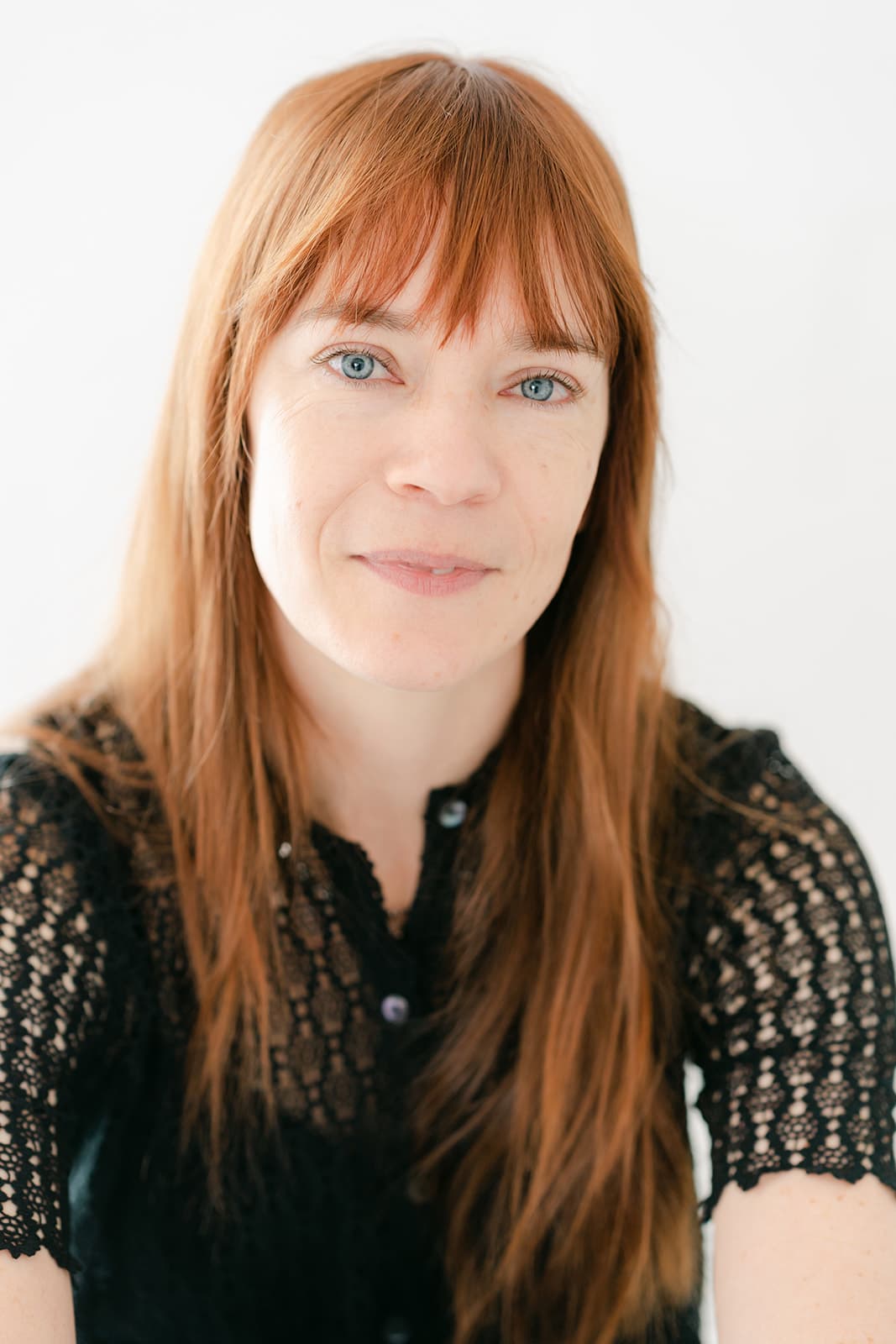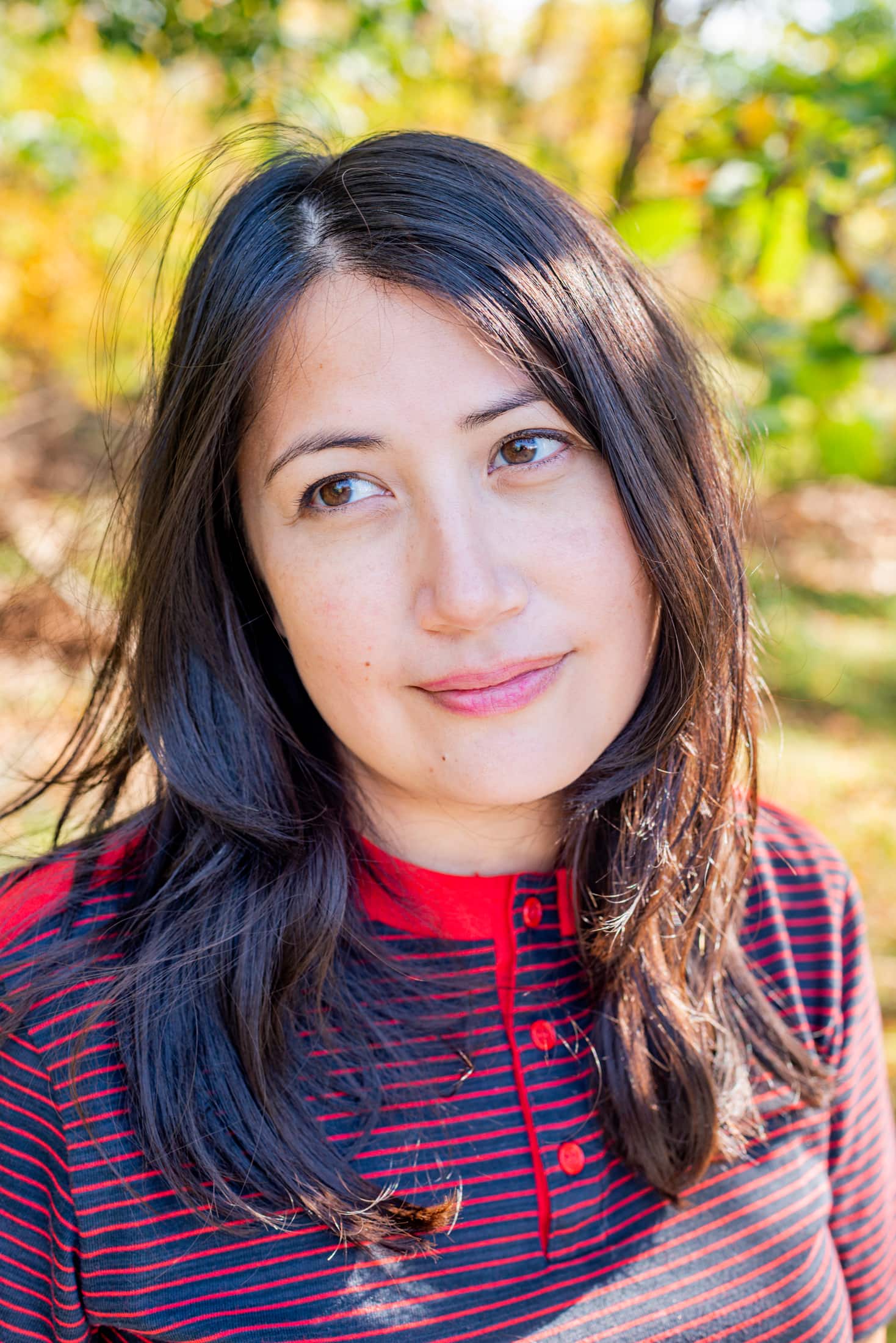 Rosa Bordallo (she/her)
Rosa Bordallo is a singer-songwriter who works and lives in New York City/Lenapehoking. She is a native of the Mariånas Islands, an archipelago and American colony in the west Pacific Ocean. She grew up on the largest island of Guam/Guåhan before relocating to the "mainland" for college. She has released several albums and EP's, both as a soloist and as a member of the rock band, cholo. Her music can be found on Spotify, Apple Music and Bandcamp.
Reem Assil
Founder, Reem's California
Reem Assil is a Palestinian-Syrian chef based in Oakland, California, and owner of Reem's California, a nationally acclaimed restaurant in Oakland and Reem's California Mission in San Francisco, inspired by Arab street corner bakeries and the vibrant communities that surround them. Reem has garnered an array of top accolades in the culinary world, including back to back James Beard Semifinalist nods for Best Chef: West (2018-19) and is a Finalist for Outstanding Chef (2022). She is a graduate of the competitive food business incubator program, La Cocina, business leadership program Centro Community Partners, and Oakland-based business accelerator program ICA: Fund Good Jobs.  
Before dedicating herself to a culinary career, Reem spent over a decade as a community and labor organizer, building leadership in workers and residents to fight for living wages, affordable housing, and a voice in their jobs and their neighborhoods.  Reem was a 2021 Emerson Collective Fellow in the Recover & Renew Cohort to incubate Sumoud, a replicable worker-ownership apprenticeship program equipping food-service workers with the tools they need to make meaningful, systemic change in the restaurant industry and beyond.  
Reem's newest book, Arabiyya: Recipes from the Life of an Arab in Diaspora, is a collection of 100+ bright, bold recipes influenced by the vibrant flavors and convivial culture of the Arab world, filled with moving personal essays on food, family and identity and mixed with a pinch of California cool.
Reem sits at the intersection of her three passions: food, community, and social justice. She uses food to invoke the central virtue of her Arab culture ⁠— hospitality ⁠— to build strong, resilient, and connected community.
Instagram: @reem.assil
Twitter: @assil_reem
Website: reem-assil.com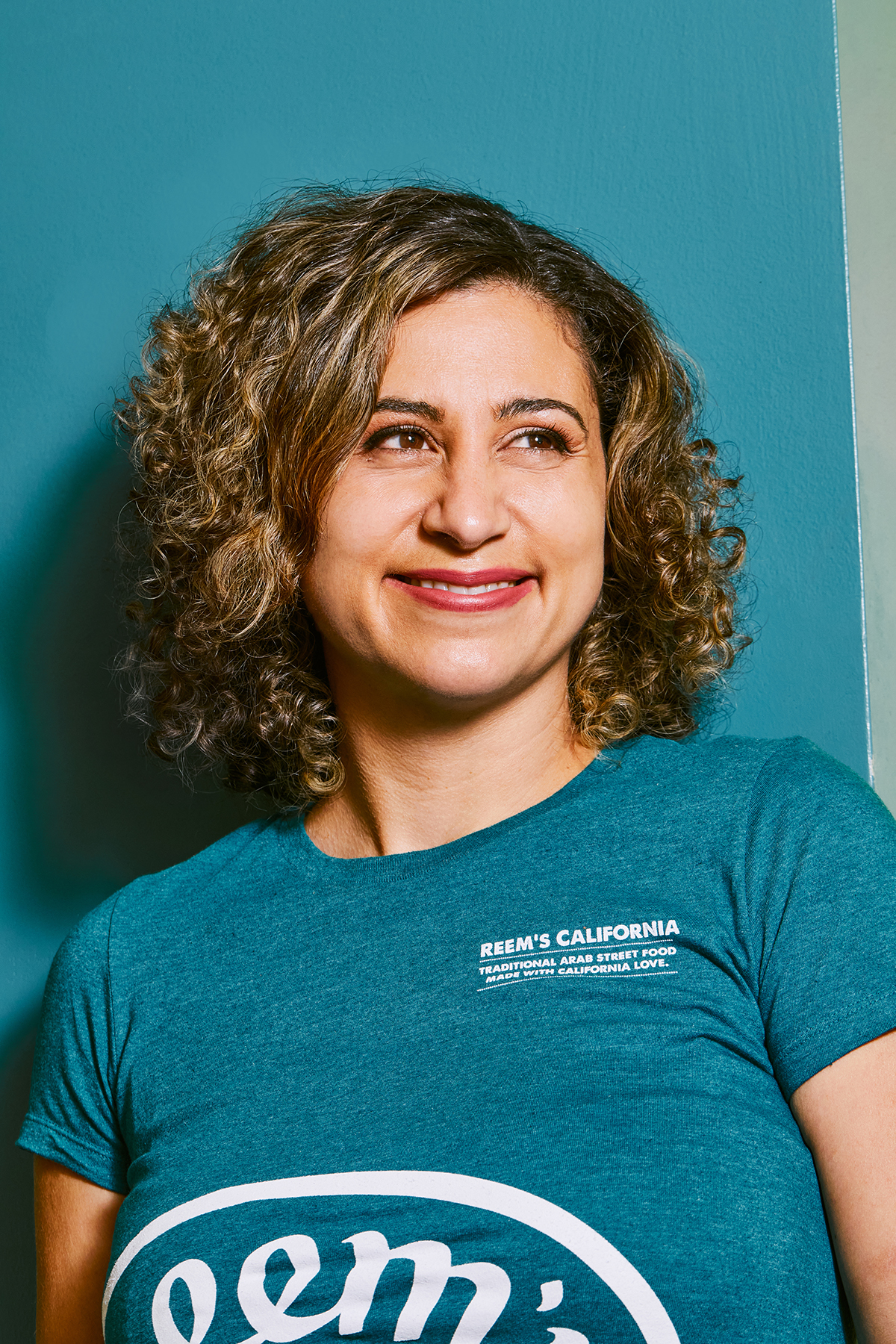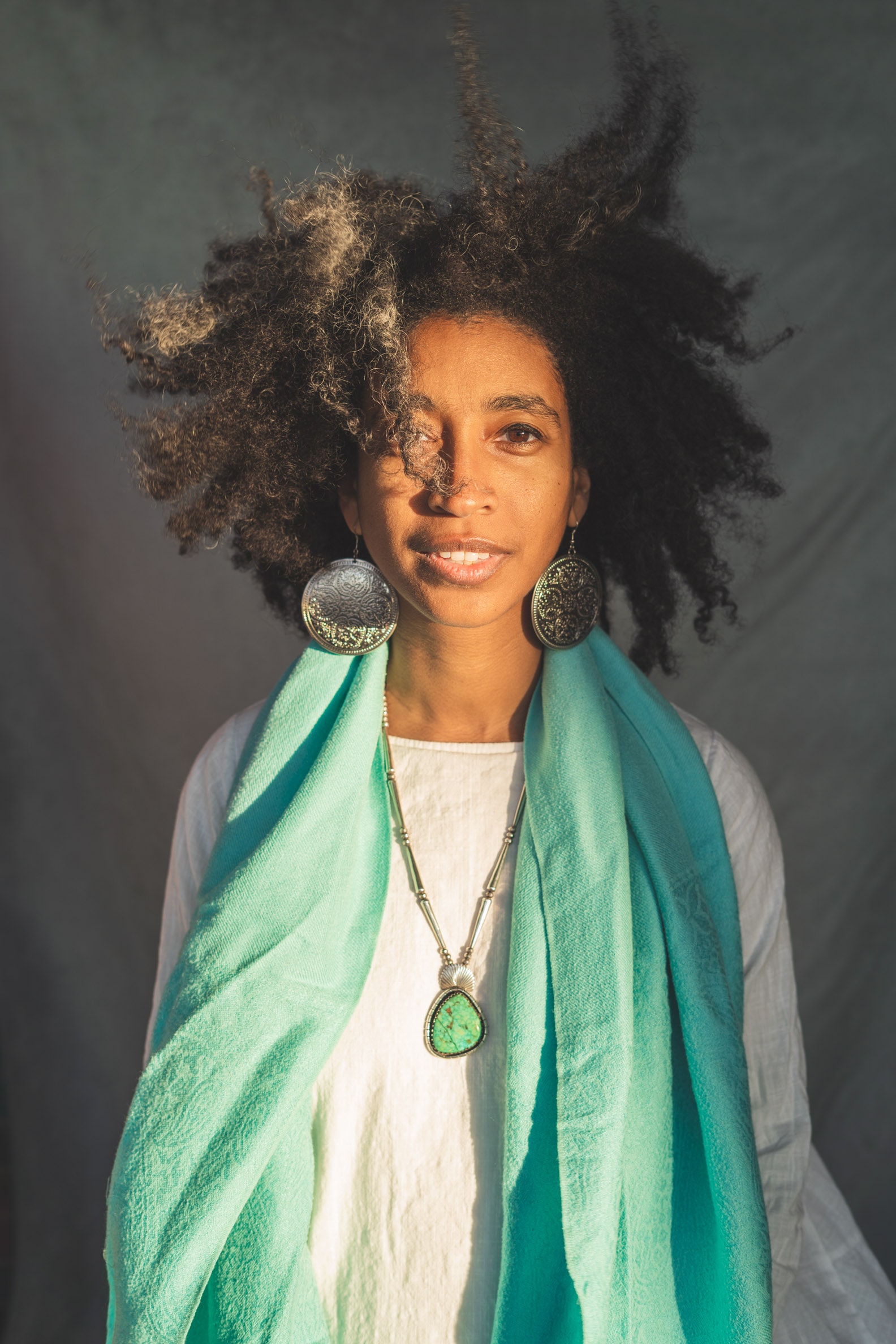 Alexis Pauline Gumbs
Alexis Pauline Gumbs cooks oatmeal and greens daily while listening to the voices of her comrades and teachers. She steeps a different blend of tea each day, but tulsi it always present.  Alexis lives in Durham, North Carolina, where she is part of the Tierra Negra farmshare at Earthseed Land Collective. Alexis is also the granddaughter of revolutionaries, a tribe member at SpiritHouse and the cofounder of the Mobile Homecoming Trust which is currently incubating a living library of queer Black brilliance called Soul Sanctuary. This year Alexis is Whiting Award Winner in nonfiction for her most recent book Undrowned: Black Feminist Lessons from Marine Mammals and a National Endowment of the Arts Fellow for her forthcoming biography The Eternal Life of Audre Lorde.  
Alicia Kennedy
Alicia Kennedy is a writer from New York based in San Juan, Puerto Rico. She has a weekly newsletter on food culture, politics, and media called From the Desk of Alicia Kennedy, and her book, Meatless, will be out in summer 2023 from Beacon Press.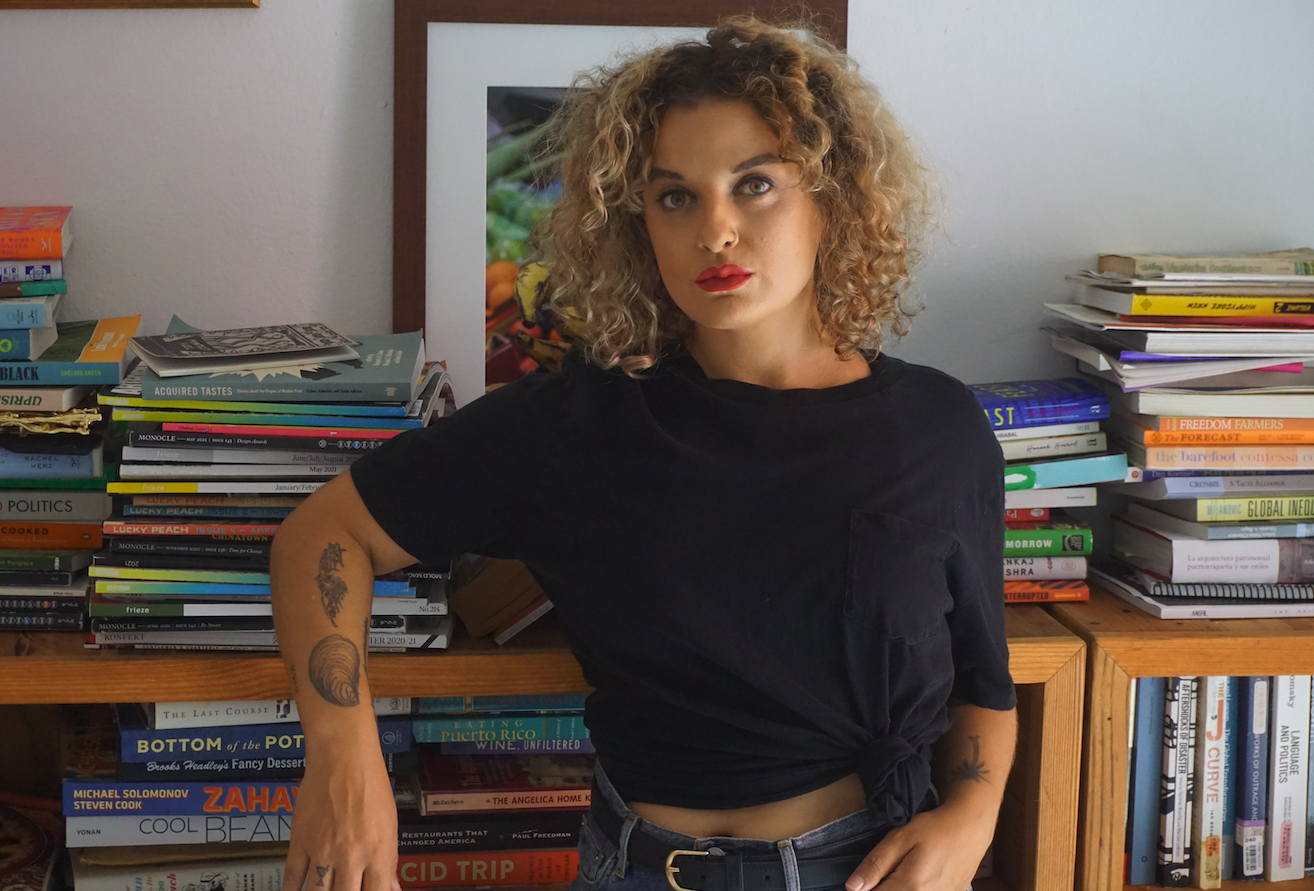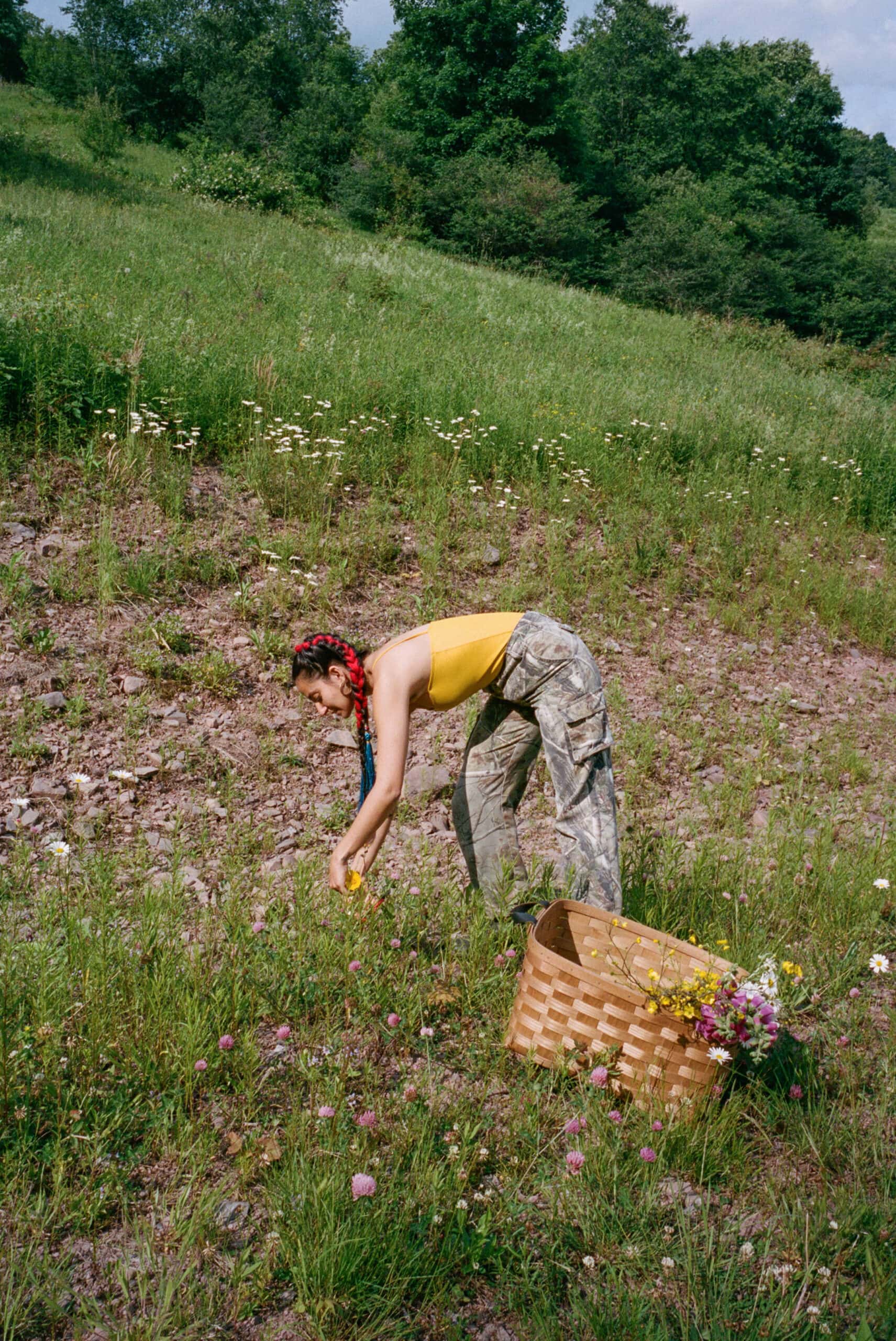 Amanny Ahmad
Amanny Ahmad is a Palestinian-American artist, cook, land worker and folk herbalist, living in several places at once, currently based in the high altitude desert of New Mexico. In her research-based practice, she studies things small and large: whole systems design, food as language, land as power, historical and contemporary relationships between humans and nonhumans, botany, mycology, indigenous culinary traditions and plant use, histories of resistance, water buffalo, and bees. Her research culminates in a variety of forms: writing, photographs, objects, garden designs, fermentation, herbal medicines, and most prominently, large-scale meals cooked over live fire, incorporating wild ingredients. Through the events she produces, she explores and practices possibilities for preservation and decolonial world-making. A graduate of Cooper Union, she's held artist and chef residencies at Marble House Project (Dorset, Vermotn), Pocoapoco (Oaxaca), amongst others. She has collaborated with artists, historians and institutions across disciplines including the Palestinian Heirloom Seed Library (Bethlehem, Palestine), Pioneer Works (New York City), Printed Matter (New York City), and The Robert Rauschenberg Foundation (New York City).
Kirsten Kirby-Shoote
Kirsten Kirby-Shoote is a Tlingit food activist, chef and urban farmer originally from Portland, Oregon. In 2015, they moved to Detroit in order to explore Indigenous food sovereignty and how it's integrated into urban landscapes. Kirsten is dedicated to providing the community with access to traditional foods/medicines, their agriculture project's (Leilú Gardens) mission is to cultivate relationships with our plant relatives and help heal the wounds of ancestral trauma. They also hosts pop-up dinners in Detroit to raise awareness of the local Indigenous food-movement, in hopes of creating a more equitable food system.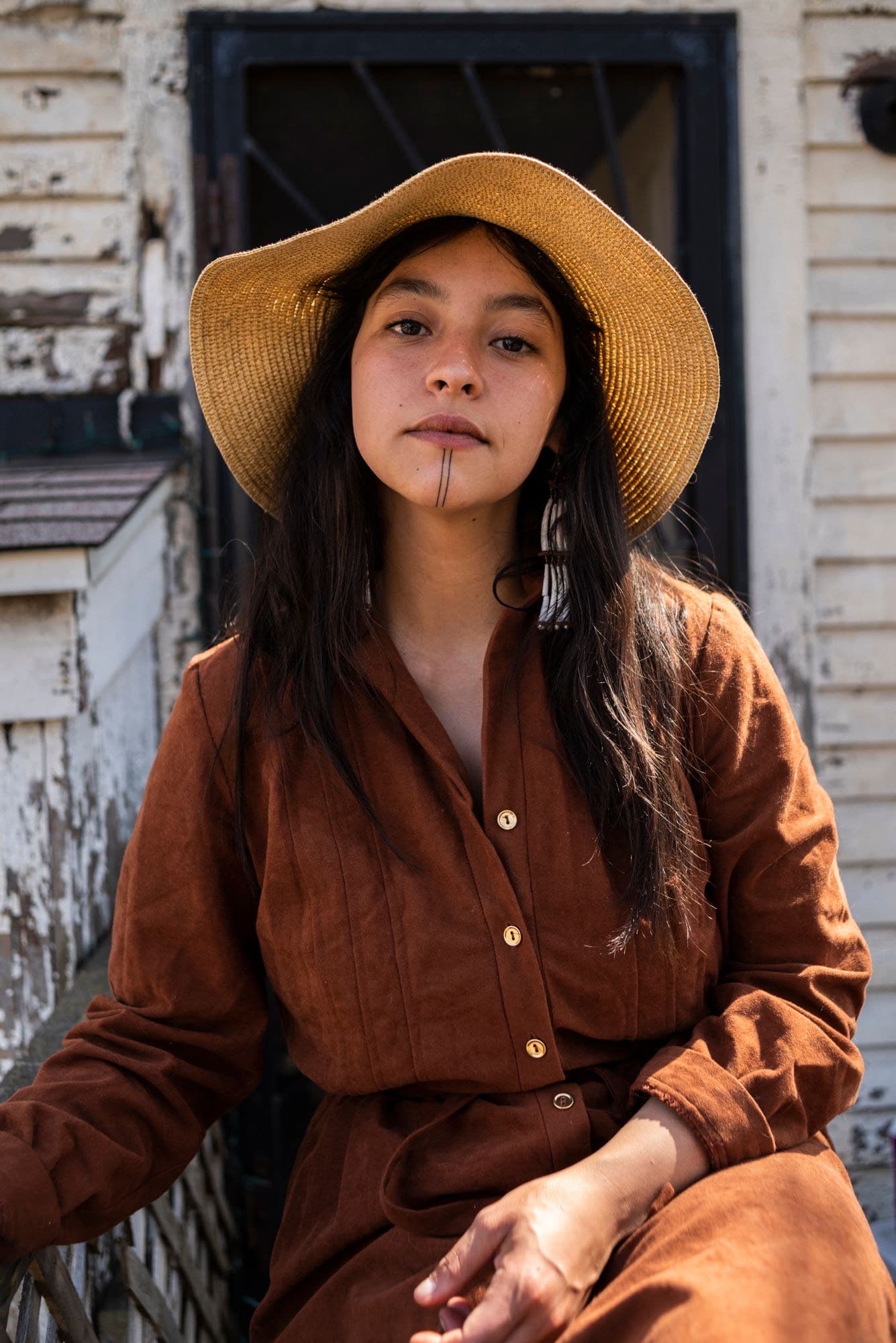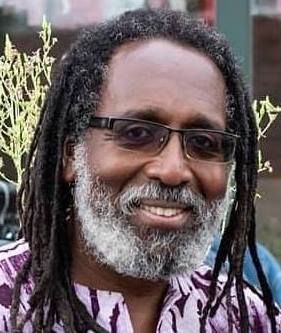 Malik Yakini
Malik Kenyatta Yakini is cofounder and executive director of the Detroit Black Community Food Security Network (DBCFSN).  DBCFSN operates the 7-acre D-Town Farm and is spearheading the opening of the Detroit Food Commons, in Detroit's North End that will house the Detroit People's Food Co-op. He serves as a board member of the co-op. Yakini views the work of DBCFSN as part of the larger movement for building power, self-determination and justice. He is adamantly opposed to the systems of white supremacy, capitalism and patriarchy. He has an intense interest in contributing to the development of an international food sovereignty movement that embraces Black communities in the Americas, the Caribbean and Africa. He is a cofounder of the National Black Food and Justice Alliance.