Building an Asian/American Feminist Movement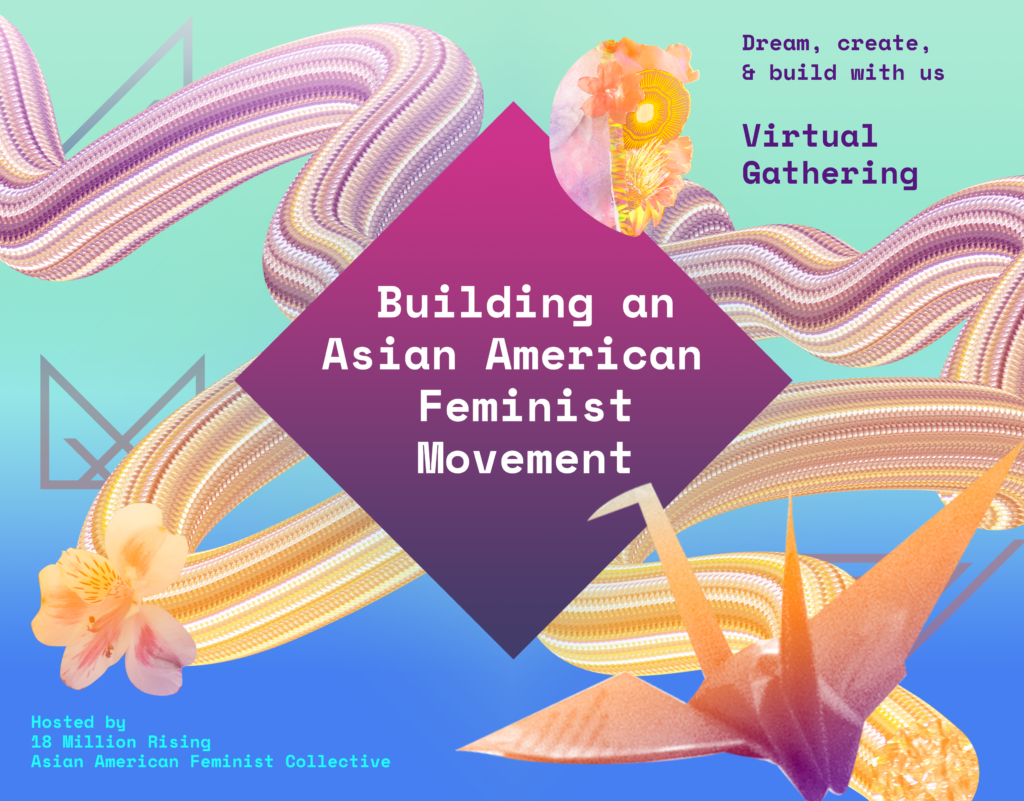 Coordinators: Rachel Kuo, Laura Li, Bianca Nozaki-Nasser, and Tiffany Diane Tso
Asian/American feminism is a world-building project.
We see Asian/American feminism as both a political and identity home. Like a home, it requires care for the space and the people who live within it. We bring together our lived experiences, memories, and collective histories, to confront the multi-dimensional ways we encounter structural systems of harm and power. We create pathways toward liberation and justice. Come dream, create, and build with us. We aim to move and act in solidarity within and across our communities.
Together, we will share strategies and practices around building meaningful and critical solidarities among Asian/American diasporas, other communities of color, and Indigenous communities.
Participants will build community with one another, discuss models for future collaboration, and learn ways to materialize our political visions through skillshares with community organizers and artists, storytelling workshops, and hands-on activities.
This network gathering is coordinated by 18 Million Rising and the Asian American Feminist Collective.
Call for Participation
Registration Deadline: Friday, April 10, 2020.
This intimate network gathering will be closed.Registration Deadline: Friday, April 10, 2020.

If you identify as Asian American and would like to attend, please fill out this form.

Our network gathering welcomes all who identify as Asian American, including people whose backgrounds encompass East, Southeast, West Asian and South Asian, multi-ethnic, and diasporic Asian identities. Participants with perspectives often marginalized in Asian American communities are especially encouraged to apply: youth, queer and trans people, formerly incarcerated people, people from rural communities, undocumented people, refugees, multiracial people, and people with disabilities.
We use Asian American feminism as a mode of knowledge and practice. The work of white supremacy and settler colonialism over centuries have attempted to make it harder for our communities to come together and fight back. As we re-envision our place in and contributions to social justice movements, we must be open to rejecting the settler state as our site of liberation, while centering Black liberation and Indigenous futures. In organizing for the survival of Black and Indigenous lives, we also organize for our own survival.

We aim to create an intentional space committed to equity and justice. This means we're working to keep participants safe during potentially challenging conversations, as well as fundraising to help participants with travel costs.
We are looking for participants who can help with:
contextualizing the work that we are doing in our communities and at the AMC.
sharing stories of successes and challenges from your communities and projects.
supporting participants as volunteers on the safety team.
fundraising to make sure the network gathering is as inclusive as possible.
Contact
Follow us on Twitter at @aafcollective and @18millionrising