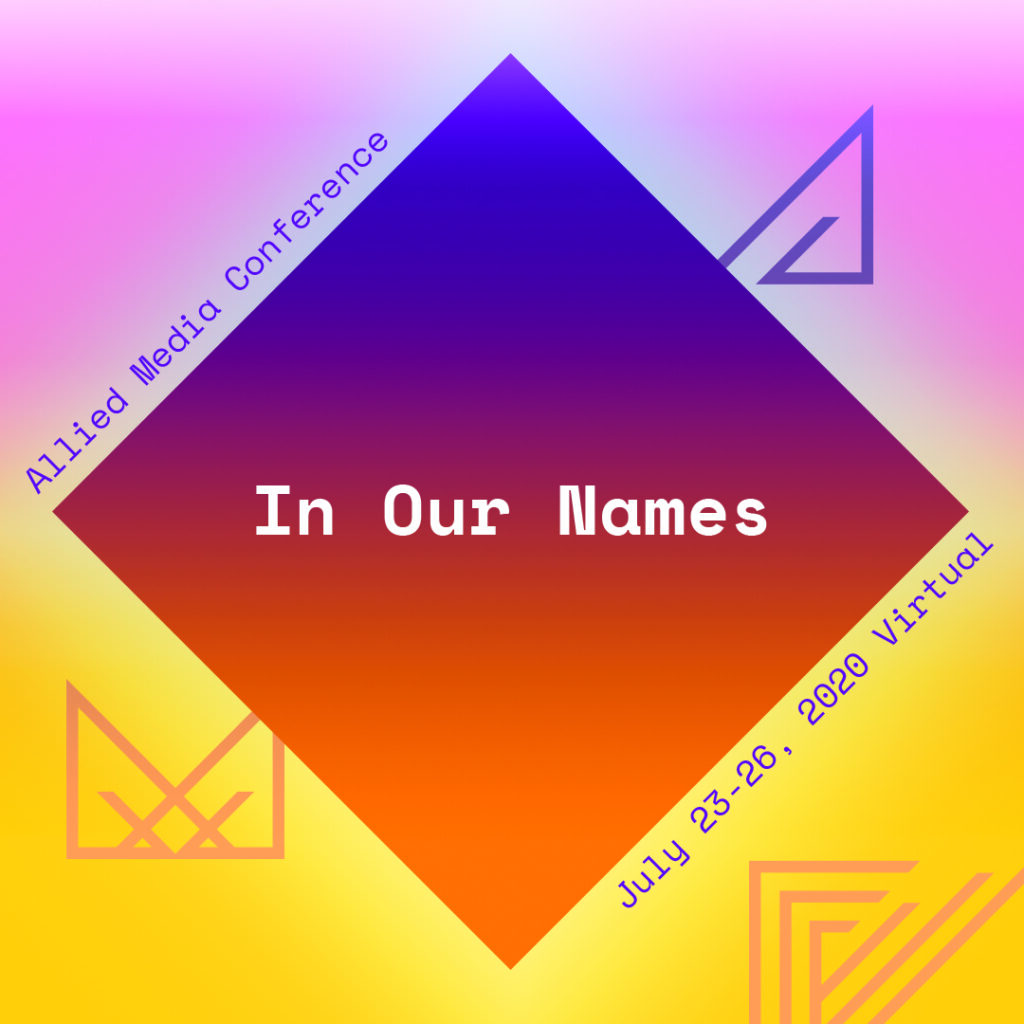 Coordinators: Andrea Ritchie, Cat Brooks, Ashley Carter, Vivian Anderson, and Naimah Efiah Johnson
How have our movements to demand accountability for police violence against Black women, girls, trans and gender nonconforming people shifted over the past 5 years?

Formed at the 2016 Allied Media Conference and made up of survivors, family members, organizers, advocates and researchers, members of the In Our Names Network, will reunite to assess police violence against Black women, girls, trans and GNC folks, and our progress toward:

building strategies to ensure justice for individual instances of police violence,
identifying and interrupting patterns of policing and criminalization of Black women, girls, trans, and gender nonconforming people, and
creating new systems of safety to meet our communities' needs.
The Network gathering will feature discussions, workshops and trainings on:
documenting sexual violence by law enforcement officers stationed in and around schools
building responses to unmet mental health needs beyond police
developing strategies for police accountability beyond prosecution
building safety for Black trans women and GNC people
Contact
This network gathering is for members of the In Our Names Network only. If you are interested in attending the gathering or joining the network, please visit inournamesnetwork.com and contact andreajritchie@gmail.com.
The deadline to reach out by is May 15th.
Support the In Our Names network gathering
Donate