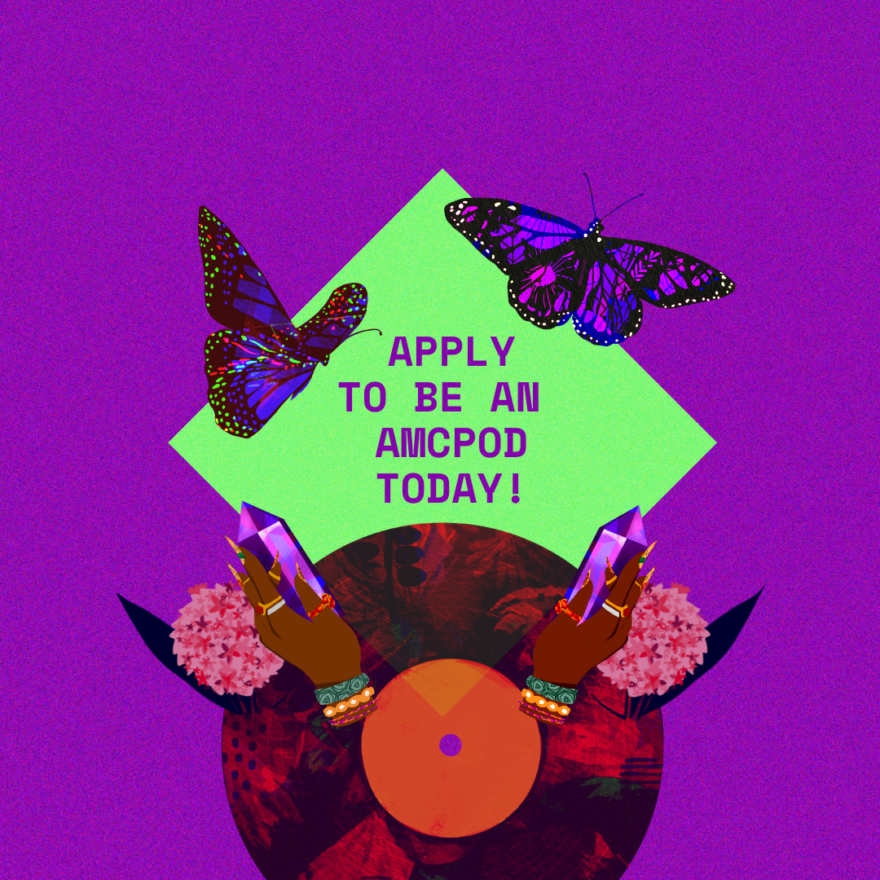 Do you want to create an AMC experience in your city with your comrades? Does your crew share a common identity or share a media-based organizing or visionary organizing practice? Are you interested in taking what you learn from the conference and applying your learning to local organizing? Apply to participate in the virtual Allied Media Conference as an AMCPod!
---
The 22nd Allied Media Conference is excited to announce the pilot of AMCPods, an opportunity for you to gather with up to 10 of your closest community members to experience the virtual conference together. We envision your AMCPods as the people you get free with: your collective, neighbors, biological & chosen family, colleagues, comrades, lovers & friends.
In an era of unfathomable disconnection, we are all reimagining what responsible gathering looks like that fosters authentic connectivity, health, and transformation. We can ask ourselves… what do these ideas mean to my local community? How can we together live into the future we are dreaming, pod by pod across the country?
AMCPods are a way to create critical connections in the places we live. To be able to sow the seeds of convening people meaningfully towards a life sustaining future rooted in media for liberation.
"Why do we gather? We gather to solve problems we can't solve on our own. We gather to celebrate, to mourn, and to mark transitions. We gather to make decisions. We gather because we need one another. We gather to show strength. We gather to honor and acknowledge. We gather to welcome, and we gather to say goodbye."

Priya Parker, The Art of Gathering
History of Pods & Pod-mapping
Originally developed by Mia Mingus and the Bay Area Transformative Justice Collective, pods and pod-mapping are tools designed for community-based responses to harm and are rooted in movements for disability justice and transformative justice. Many of us created "pods" during the COVID-19 pandemic, developing pandemic-safe ways to stay connected with loved ones and community members; as a tool to offer and receive support; and to share responsibility and accountability across trusted networks.
What are the requirements to be an AMCPod?
Gather 8-10 participants
Represent a common identity, media for liberation or visionary organizing practice, organize around a common issue area, or are connected to the same place
Plan to collaboratively attend the virtual AMC2022 from June 30 – July 3, 2022
Agree to submit a post-conference "report back" (piece of media) that documents your shared experience participating in the AMC

We are hoping for a diverse range of AMCPods across the country and the world to explore, experience, and share at this year's Allied Media Conference.
How does the AMC support AMCPods?
Access to over 100 virtual sessions, dynamic plenaries, ceremonies, and much more

Access to resources on how to gather your AMCPod

An unrestricted mini-grant of up to $500.00 and support with conference registration

Promotion of your AMCPod on the AMC website before and after the conference
---