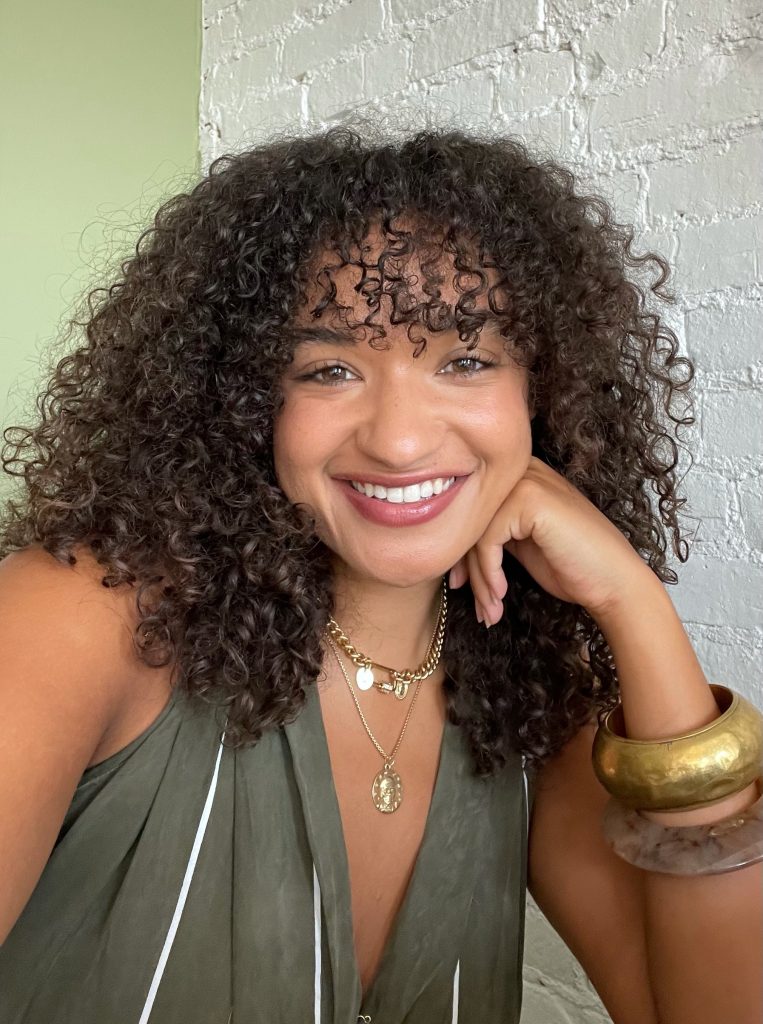 Who Organizes the Allied Media Conference? Tell us about who you are and your role in making the AMC happen. 
Mars: My name is Mars (They/He) I'm a writer and cultural organizer who was born and raised in Detroit. I feel so proud to continue calling this place my home. I started working with the AMC in 2017 as a Content Coordinator and transitioned to becoming the Director of the conference in 2019. The AMC has been a political home and a place where I can practice how to lead from a place of liberation; honing in on my purpose as a writer and organizer; to be a weaver of communities of artists and organizers practicing liberation. 
As Director of the AMC, I have the opportunity to practice that weaving by working with hundreds of coordinators and presenters making media for liberation and/or creating visionary strategies to support our movements. My role as director is to create a space that nurtures and supports an ecosystem of artists and organizers who are excited to dream up the liberatory worlds we need. I love that working on the AMC offers me an opportunity to connect deeply with community leaders making media for liberation and collaborate to create visionary strategies to support our movements.
Outside of my work with the AMC, I work with young artists through InsideOut Literary Arts Detroit and nurture my own creative practices of writing through poetry, cooking, and practicing a new way to see the world through film photography.
🌞 Libra, 🌙 Pisces
Liz: My name is Liz Kennedy (she/they). I'm celebrating one year as Program Coordinator for the Allied Media Conference after joining AMP as Development Associate in 2019. My first official AMC was in 2018, although I was attending the AMC@Night events before that (lol!) My role as Coordinator is to co-create spaces for artists and organizers to strategize, celebrate, and cross-pollinate across movements and mediums. Right now, that looks like strategizing how to best organize accessible virtual spaces, co-producing a vinyl, and amplifying the amazing work happening in our AMC community. I'm also deepening study in how to best center disability justice, Detroit-rootedness, consentful tech, abolition and more.
Outside of AMP, I alchemize with Lead to Life, a collective of queer artists that transforms guns into the otherwise to commemorate black folks and land impacted by violence. I'm an organizer for abolition and environmental justice here in Detroit and am guided by my ancestors, black feminism, joy, ceremony, and connection to the more than human world. I feel deeply and daily blessed to serve such a liberating, expansive ecosystem like the AMC, and can't wait to gather again in 2022.
Sagittarius 🌞 , Taurus 🌙
What movement ancestors most inspire you?
Liz: I am deeply inspired by my birthday twin, Ella Baker, as well as the many black feminist revolutionaries who ground my practice as an artist-organizer: Toni Morrison, Audre Lorde, Toni Cade Bambara, Pauli Murray, June Jordan, Zora Neale Hurston, Fannie Lou Hamer, and Marsha P. Johnson, to name a few. I also honor James Baldwin and Harriet Tubman as ancestors who guide my practice. Since the AMC exposed me to the teachings of beloved Detroit revolutionary Grace Lee Boggs, I look to her as a movement ancestor that inspires so much of how I approach my work as an organizer, coordinator, and artist committed to liberation in Detroit.
Mars: I turn to movement ancestors working through Black literary tradition, living with the knowledge that literature has often offered us a lens through which we challenge our current world and envision a new one. I often find myself returning to the work of artists like James Baldwin, Audre Lorde, Nina Simone, and Bayard Rustin.
It also feels important to me to draw out the fact that there are many living artists and organizers who light my path and inspire me as an artist and organizer. Many of those folx make the AMC the critical movement space it is today. I am as in awe of them as I am of those who came before me.
Why Detroit?
Liz: I moved here from Baltimore three years ago and immediately fell in love. In the words of Grace Lee Boggs: "Detroit is what the rest of the world has to look forward to." In the wake of post-industrialism and late-stage capitalism, Detroiters have found new ways to practice deep care and solidarity in the midst of devastation. The constellation of organizers, artists, colleagues, neighbors, and community members I'm a part of has taught me so much about visionary organizing, mutual aid, redefining safety, and how to create life-affirming alternatives to the systems working against us. And then there's the particular magic of living in the country's largest black-majority city— Detroit is really an afrofuturist portal. It's a privilege to support and be supported by such a beautiful and liberatory community.
Mars: I hold Detroit close to my heart as a person who was born and raised here. From swapping food grown in backyards in my neighborhood on the Westside to being part of a rich creative community, I owe Detroit much when it comes to how I've grown as an artist and organizer. I choose Detroit because of the deep connections I have in my community; for the ways that we care for each other, shape change together, and for the ways we have built and sustained a rich artistic culture in tandem with our movement-building work.
What are you most looking forward to for AMC2022?
Mars: Wow! This is such a huge question. We're planning a hybrid experience for AMC2022, drawing on the lessons we learned from last year and dreaming up the possibilities for having AMC participants back in Detroit. If I had to name what I most look forward to for AMC2022 it would be experiencing that electric hum energy of AMCers gathering in one space to experience a plenary or ceremony — that moment when a speaker challenges us all to envision a new world in ways we've never considered before.
Liz: Oof…Can I say everything?! Since we haven't been able to gather in person since 2018, I'm really looking forward to sharing IRL space, solidarity, and healing at the conference. I'm also hype for AMC@NIGHT— listening to the live performances, the joy of finding community on sweaty dancefloors, accessible drag shows, and sharing laughs at a community meet-up. Let me start picking out my outfits now…