Antiracist Interpreting

Antiracist Interpreting is an intervention that you are invited to help create. We are inviting BIPOC Deaf community members to gather together and build POWER in a special, invitation only, "Network Gathering." Separately, we're inviting professional interpreters, students of interpreting, and allies/accomplices to participate in an IMPACT Track of individual growth and learning experiences. POWER is a network gathering for Deaf and Interpreter members of marginalized communities to contribute to a shared framework of vocabulary and lessons as we build inclusive pathways to the future of interpreting. IMPACT is a track for all interpreters and interpreter-educators to build antiracist mindsets and stamina.
POWER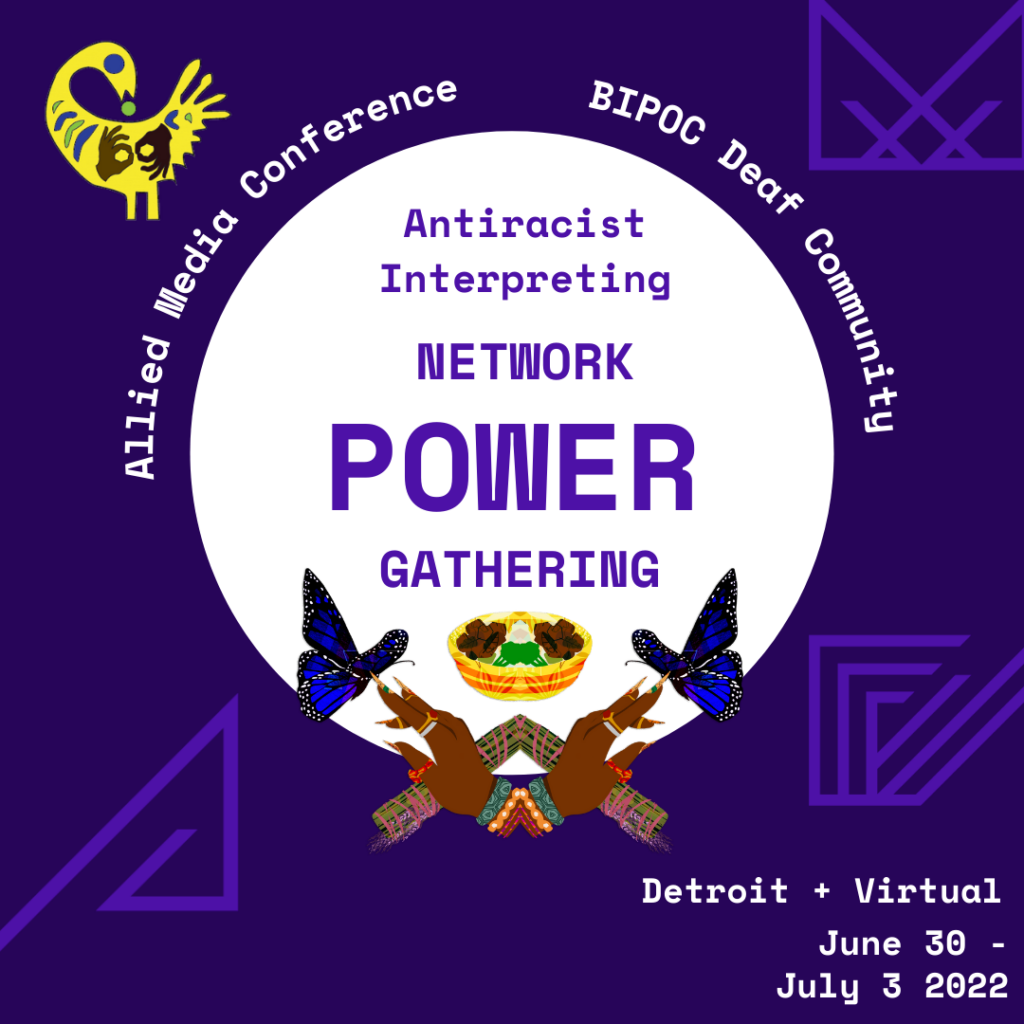 The goal of POWER is to support the grassroots movement for racial change; the goal of IMPACT is to cultivate readiness for action within the profession. Participants in the Network Power Gathering and Impact Track will be collaborating on a new model for interpreting called BEACON: Belonging, Empathy, Acceptance, Compassion, Opportunity, and Negotiation. BEACON balances linguistic with social aspects of interpreting. If you are BIPOC Deaf or BIPOC hearing ally/accomplice and want to receive an official invitation to the BIPOC Deaf POWER Gathering, click this link (includes ASL). The goals of the Community POWER Network Gathering are:
1) to uplift grassroots Deaf by building solidarity and increasing awareness of antiracist interpreting
2) to fundraise for a campaign supporting antiracist interpreting and cover costs of Registration for participants
3) to learn about the BEACON social model, and
4) to invest our commitment and dedication for this journey
Applications for the POWER Gathering will remain open until all the slots are filled. The POWER Gathering will influence content in the IMPACT Track through developing aspects of the new BEACON model of interpreting.
IMPACT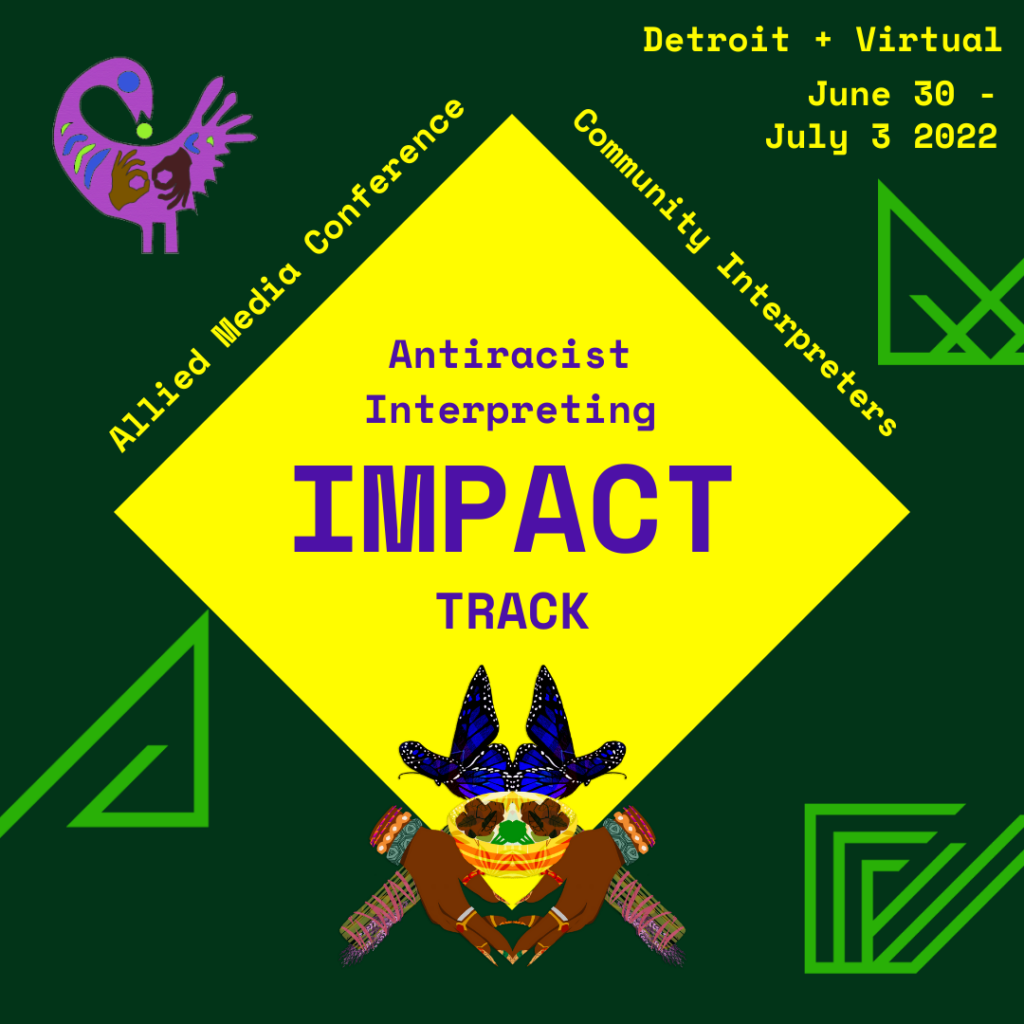 The IMPACT Track is now accepting proposals for content units and stand-alone activities. Anyone can submit a proposal to be considered for the IMPACT Track. We are not asking for full workshops! We are asking for very specific growth/learning activities that you know are effective in supporting white and/or hearing allies to move from talk to action. The designers of the IMPACT Track will select and organize the various offerings in a way we believe will promote the most growth. The goals of the IMPACT Track are:
1) to transform diversity fatigue into an antiracist mindset;
2) to cultivate will and dedication to being a leader and taking risks with antiracist interpreting;
3) to learn about the BEACON model; and
4) to commit to supporting the grassroots media campaign for racial change.
REGISTRATION
The deadline for submitting proposals of specific content for the IMPACT Track is very soon: midnight U.S. Eastern time on Wednesday, February 9, 2022. Follow this link to the IMPACT Content Proposal Form (where you will also find an ASL translation).

Registration for both the POWER Gathering (invitation only) and the IMPACT Track (open to all) will open in Spring, 2022.
Any Questions?
Email us at antiracist.interpreting[@] gmail.com