Propose a Track or Network Gathering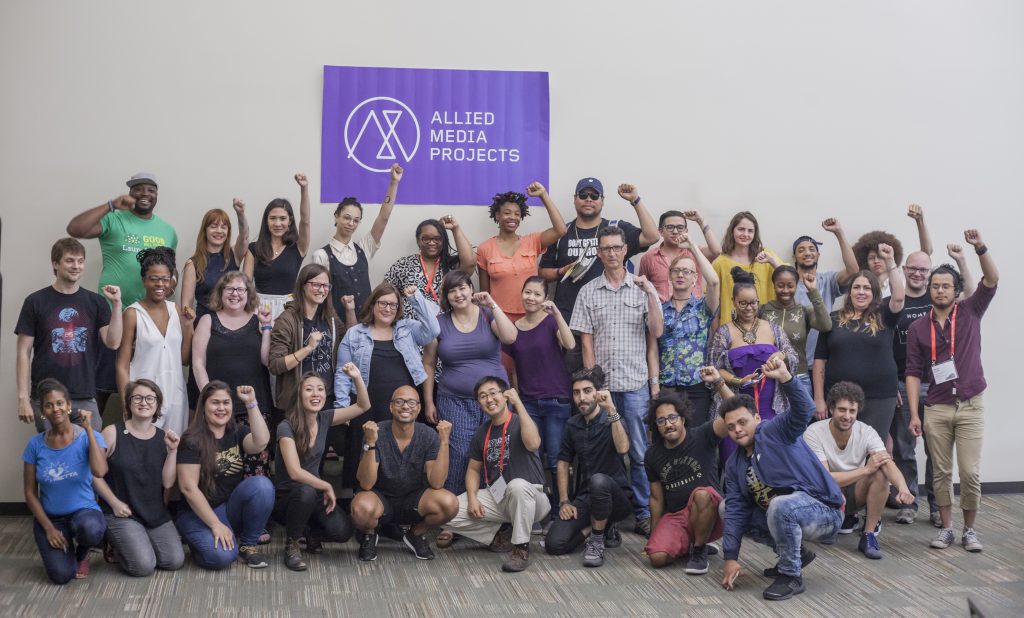 We invite you to co-create the 22nd Biennial Allied Media Conference (hosted by Allied Media Projects in Detroit and Online June 30th – July 3rd, 2022). Propose a Track or Network Gathering for AMC2022 by August 2nd, 2021 at 11:59  EST.
About
Held every other year, the Allied Media Conference brings together vibrant and diverse communities of people using media to shape change: filmmakers, teachers, radio producers, technologists, youth organizers, abolitionists, artists and much more. We define "media" as anything you use to communicate with the world.
Each conference year, 100+ coordinators from around the world come together to collaboratively design the major themes of the conference through Tracks and Network Gatherings. This year, we're excited to open our proposal process to new and returning AMCers who will shape an even more dynamic experience for AMC2022.
Tracks and Network Gatherings
The AMC is excited to announce the return of Tracks! As part of our post-Chrysalis form the AMC decided to experiment with organizing sessions with two big thematic focus areas: Media for Liberation and Visionary Organizing. This year, we are bringing back the open proposal process, because we missed the magic that comes from tapping the collective imagination and brilliance of our network.
A Track is a series of sessions connected by a shared theme.
A Network Gathering is a one or two-day mini-conference convened by a Detroit or national network.
All Tracks and Network Gatherings at the AMC fall under the larger umbrellas of media for liberation and visionary organizing:
Media for Liberation
Tracks or Network Gatherings that contextualize, advance and explore any form(s) of media (art, technology, design, storytelling, journalism, etc.) and how our media-making can further an ongoing process of personal, collective, and systemic transformation.
Visionary Organizing
Tracks or Network Gatherings that grow our organizing capacity to envision and create a world in which we:
care for ourselves, each other, other species, and the planet
dismantle supremacist systems as they operate upon us and within us
assume responsibility for creating new liberatory ways of being
cultivate life-affirming joy
We recognize the boundary between "media for liberation" and "visionary organizing" is fluid, and that content may live in both. However, for the purpose of this proposal, we ask you to choose one or the other.
Benefits of Being a Coordinator
"The Design Justice Network Gathering which I co-host and support had so many international members be able to attend, learn new tools and resources, and are STILL talking about it today! This is why Allied Media Projects and the AMC are my forever go-to on anything organizing related."

-Victoria, Toronto
By coordinating a track or network gathering, you and your team will:
Bring people together over the four days of the AMC for a shared purpose.
Build lasting relationships with a growing network of national and international artists, organizers and media makers.
Create projects and networks that extend beyond the conference.
Develop your skills in facilitative leadership, popular education, grassroots fundraising.
Receive a complimentary registration and a mini-grant to seed grassroots fundraising efforts for your Track or Network Gathering.
How to Propose a Track or Network Gathering
Take a look at previous years by browsing our past program books to get inspired and get a sense of the kinds of content the AMC has hosted before.
Check out our Frequently Asked Questions.
Decide if you are proposing a Track or a Network Gathering.
Gather your coordinating team! You will need a minimum of three coordinators.
Submit form before August 2nd, 2021 at 11:59 EST.
We Love Proposals that:
Explore media for liberation or visionary organizing.
Embody AMP Network Principles.
Use clear and direct descriptions.
Offer various levels of engagement in terms of skill level and age range.
Explore how to use art, media, and technology for social justice.
Are accessible and skill-generating.
Are led by and for Queer and Trans, Disabled, Undocumented, Black, Indigenous, People of Color.
Are flexible and adaptable to feedback.
Are submitted by teams of 2-4 people, including at least one previous AMC attendees.
Info Calls
Register for one of the info calls below to learn more and ask questions. Each webinar will have ASL interpretation and closed captioning. Please contact us with any additional accessibility requests.
Wednesday, June 23rd, 2021 / 6pm – 7pm ET, register
Wednesday, July 7th, 2021 / 5pm – 6pm ET, register
Friday, July 9th, 2021 / 2pm – 3pm ET, register
More Questions?
Read answers to Frequently Asked Questions about Tracks and Network Gatherings at the AMC. Still have a question? You can contact us or send it to us via Instagram or Twitter.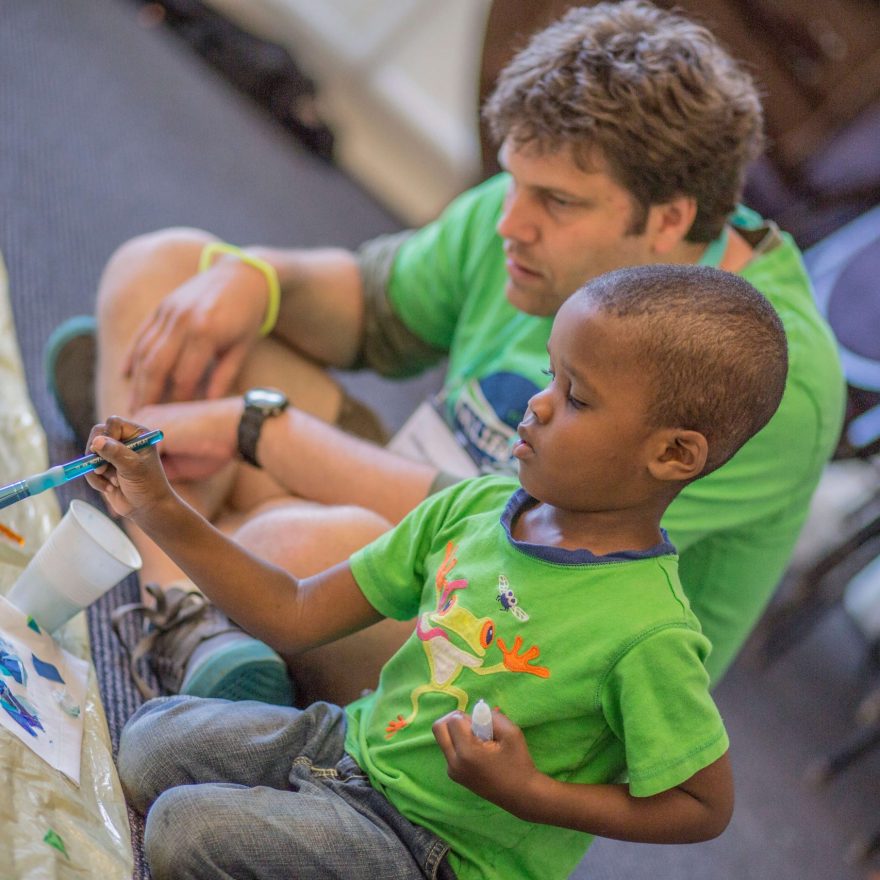 Ready to Start Your Proposal!?!?!
Click through and create an account. You can save and return to the application. The deadline is August 2nd, 2021 at 11:59  EST.
Submit