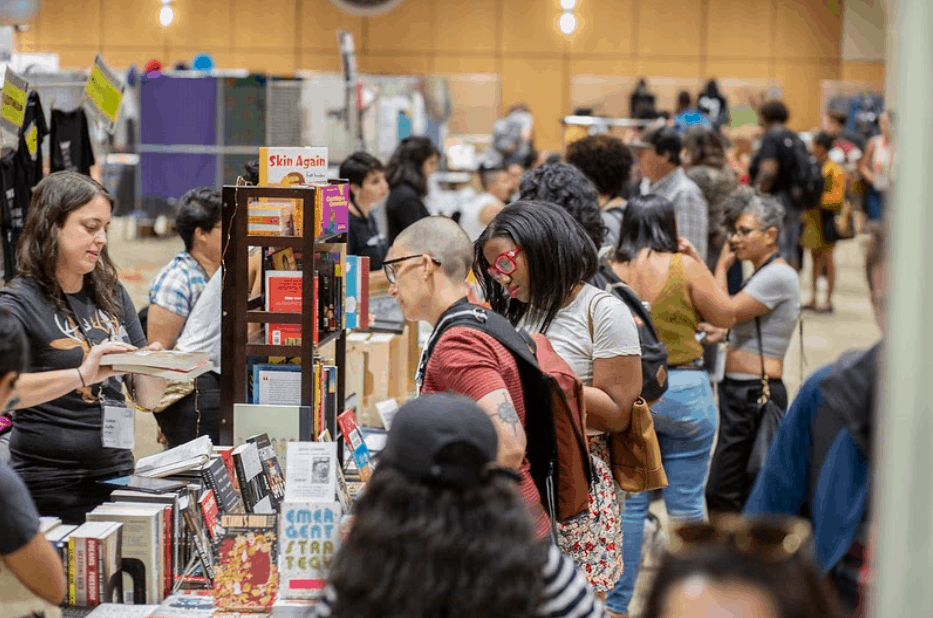 Handmade Crafts, Zines and More
The AMC's exhibition area showcases an exciting collection of book and zine distributors, non-profit and activist organizations, technology presentations, art, films, music, and sellers of cool products and crafts. Tables sell out every year, so reserve your spot to ensure a chance to showcase your products!
Location & Hours
The exhibition area is located in the Ballroom on the second floor of the WSU Student Center and runs Friday-Sunday from 11:00am-6:00pm.
Tabling Details
60 tables are available, each table is 6 feet long with walls available to hang merchandise.
Table staff who plan to attend AMC sessions must also register for the AMC
Exhibitors that want to maximize space can purchase more than one table.
There is wireless internet access in the exhibition hall.
The AMC exhibition hall is the ideal location for foot traffic as AMC registration will be located nearby, and many AMC sessions will be taking place throughout the Student Center building each day.