3 Things to Know as You Register for AMC2022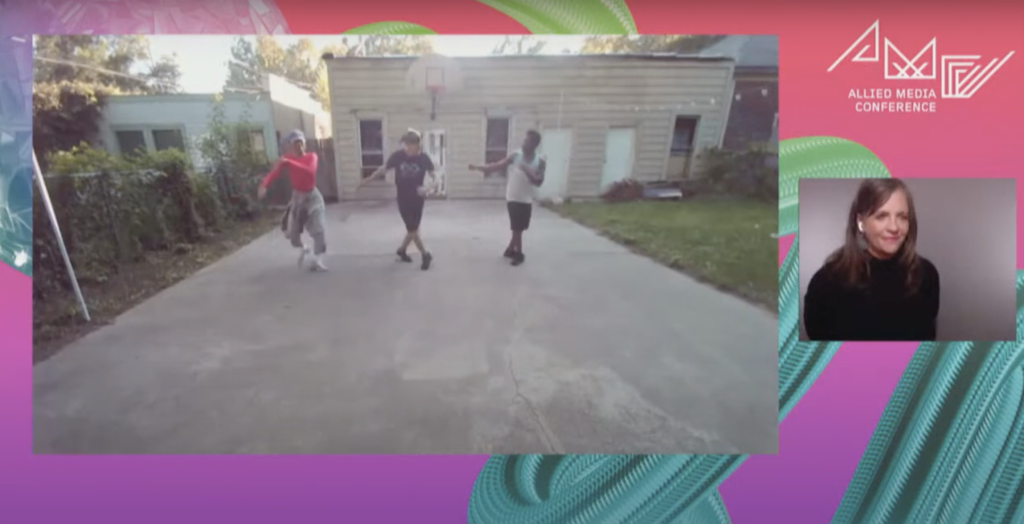 The anticipation is building as we get ready to welcome all of you to the 22nd Allied Media Conference happening online and in-person June 30th-July 3rd, 2022. Here are three (3) important things to know as you get ready to register for AMC2022!
1.AMC2022 is Prioritizing Detroit Rootedness
This year's conference is unlike any other we've experienced. AMC2022 will not support attendees traveling from outside the Detroit Metro Area as we have for previous conferences. We are asking participants who are not residents of Metro Detroit to join us virtually.
If you choose to travel to Detroit this year, you will have to manage the logistics of getting to conference venues independently. For example, AMC2022 will not include access to discounted hotel rooms, intraconference transportation, or a centralized conference location. 
2.Why did AMC decide to have a hybrid conference where non-Detroit residents participate solely online? 
As we continue to organize the AMC under the ever changing conditions of a global health crisis and climate collapse, we made the decision to host all sessions online for three (3) reasons:
COVID-19 Pandemic: In light of the unpredictability of variants, the travel mask mandate being lifted, and in honor of over a million lives lost during the past few years, we hope to lessen our impact on the spread of the virus through minimizing our in person activities and limiting participation to Detroiters.  
Disability Justice: Over the years, our community has asked for us to deepen our practice of Disability Justice— encouraging conference organizers to center access in the organizing of the AMC by offering more virtual programming and expanding resources.
Climate Collapse: In response to the IPCC (Intergovernmental Panel on Climate Change) reports released in 2022, we strongly believe a commitment to climate justice requires we minimize our conference's carbon footprint, which includes limiting travel when possible.  
Our hybrid shape has been designed in deepest commitment to these values to learn more about the hybrid shape of AMC2022 check out our announcement here.
3.I'm not located in Detroit, what does virtual participation include? 
Virtual participation will be filled with the same dynamic and transformative content true to the AMC. Here's what you can expect to experience online:
Virtual Sessions (All AMC sessions take place virtually)
Select Network Gatherings
Live Stream of the Plenaries
Live Stream of Ceremonies
Support from our Community Care Teams such as Healing By Choice! and Detroit Safety Team
As you prepare to attend AMC, we ask you to reflect: Where are my roots? Why is place-based organizing important? Which place(s) am I accountable to? How can I think globally but act locally in this moment of compounding global crisis for people and the planet? Now is the time for building critical connections over critical mass. We can't wait to ignite and reignite connections with you all as we approach AMC2022. 

For other questions about registration, please visit our AMC2022 Registration FAQ's.