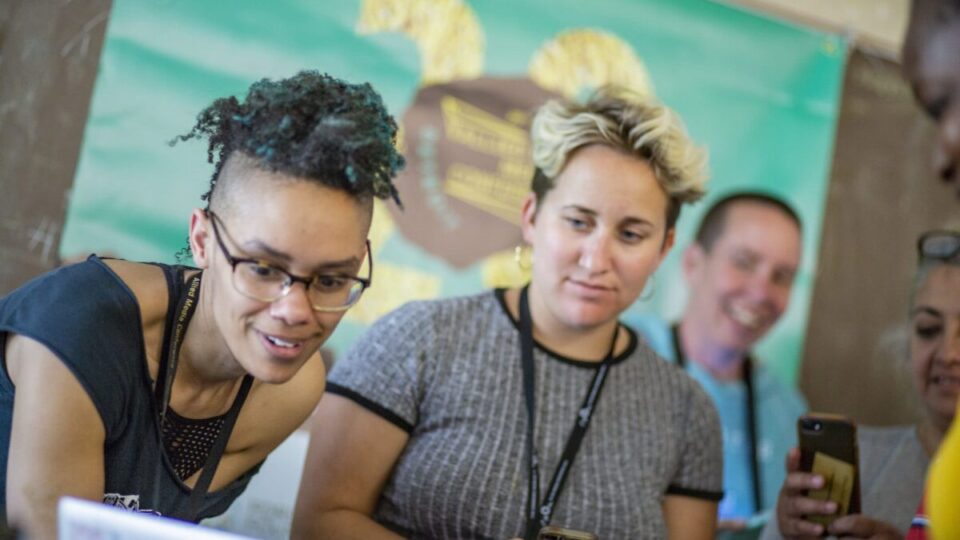 Welcome to the 2022 hybrid Allied Media Conference. Unlike 2020's strictly virtual AMC, this year's conference will also offer local, in-person convenings for Detroit residents. Though this is our second year sharing sessions online, we still recognize that navigating the conference virtually can be a bit overwhelming. No worries! We're here to support you! In this how-to guide, you can find resources to ensure everyone can navigate all of the virtual tracks, gatherings, and sessions with ease, care, and joy.
How To Virtual AMC Guide
Virtual Spaces

Come inside the Virtual AMC! Learn about the platforms where the AMC is taking place and how you can join.

Community Agreements

How we share space at the AMC

Accessibility

Learn what services are available at the AMC and how you can help make the AMC accessible for all.
Holistic Safety

Stay safe online and off. Learn about digital safety best practices and how to contact the AMC Safety Team.

Self Care

Virtual fatigue is real. Here are some friendly reminders and ideas for re-energizing offline.

COVID-19 Community Care

The AMC works hard to create the safest and most accessible spaces we can. Here are a few COVID-19 protocols we put in place for AMC2022.